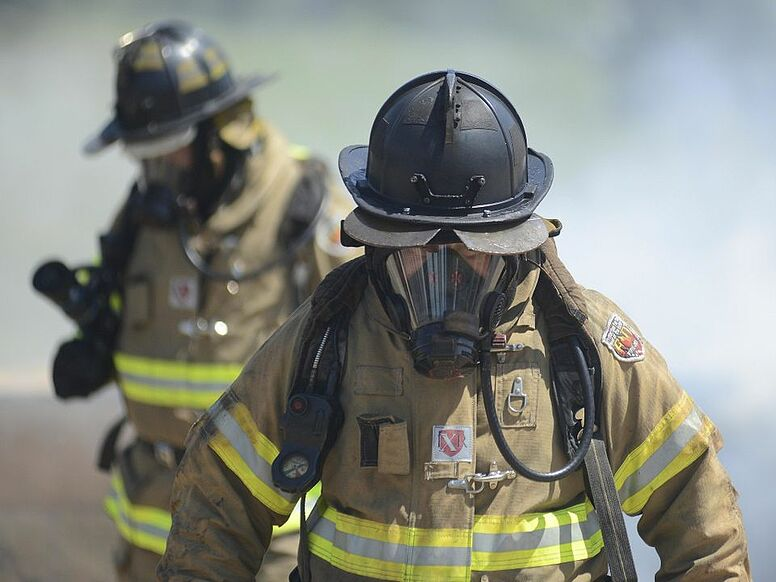 Many older homes lack the types of materials that will protect them against fire damage and are defenseless in the event of a wildfire. Wildfires are also becoming a huge problem – there were 58,083 total in 2018 alone. If you own a home, it's never been more important to upgrade to materials that offer superior fire protection, especially when it comes to your roof.
However, not all fire-resistant materials are the same. Before you install your next roof make sure it passes these requirements:
Class A Fire Rating
Closed Roof System
Superior and tested performance
What Is A Fire Rating?
When it comes to fire ratings, the classifications are divided into four classes of fire exposure:
Class A: the highest ranking; offering the highest resistance to fire.
Class B: moderate ranking; offering moderate resistance to fire.
Class C: low ranking; offering light resistance to fire.
If the fire rates for roof fail to meet the requirements for any of these classifications, they are automatically an unrated roof.
Choosing a Class A roof is important when living in an area that is extremely prone to wildfires but know that not all Class A roofs are the same. For example, concrete or tile roofs are known to be fire resistant but they are not a closed roofing system. This means that high winds can throw burning embers underneath the roof material causing the underlayment to burn.
Choosing a Class A fire rated closed roof system like Tilcor adds additional protection in two ways: preventing high winds from lifting roof materials and stopping embers from getting under the roofing materials.
How Fire Ratings Are Determined
ASTM E108 is a fire-test-response standard used to evaluate roof coverings in both residential and commercial roofing application. When testing, it defines conditions such as, non-combustible roof decks, fire resisting ratings, and interior fire hazards.
Fire rating tests evaluate materials based on their ability to keep a flame from penetrating through the roof covering and into the attic space.
Some roof materials will rely on underlying material or special installation to improve their fire rating. They are usually referred to as a "by assembly" fire rating. In order to receive a Class A roof, the fire can't penetrate through the roof assembly and into the attic.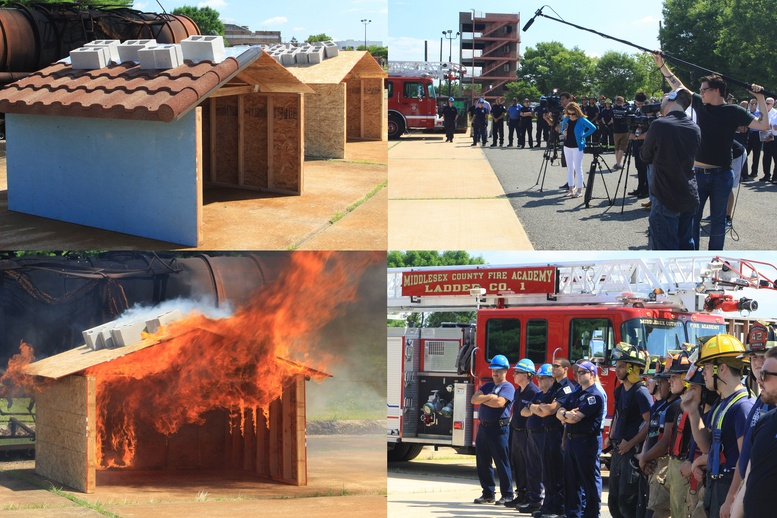 Tilcor Stone Coated Steel Roofs Offer The Best Protection
Tilcor's stone-coated steel roofing systems are designed with protection from fire damage in mind. Our technology incorporates cutting edge Zincalume protective steel which gives our panels a significantly longer service life.
This durability was proven effective during a fire demonstration hosted in New Jersey by the Middlesex County Fire Academy and company M-Fire Suppression.
If you live in an area prone to wildfires, it's essential to the safety of your home and family that you have a high-quality roofing system. Tilcor stone coated steel roofs are designed to perform under the highest of temperatures making them the best option on the market when upgrading the roof of your home.
Interested in learning more? Contact us today to get a product sample or project quote.