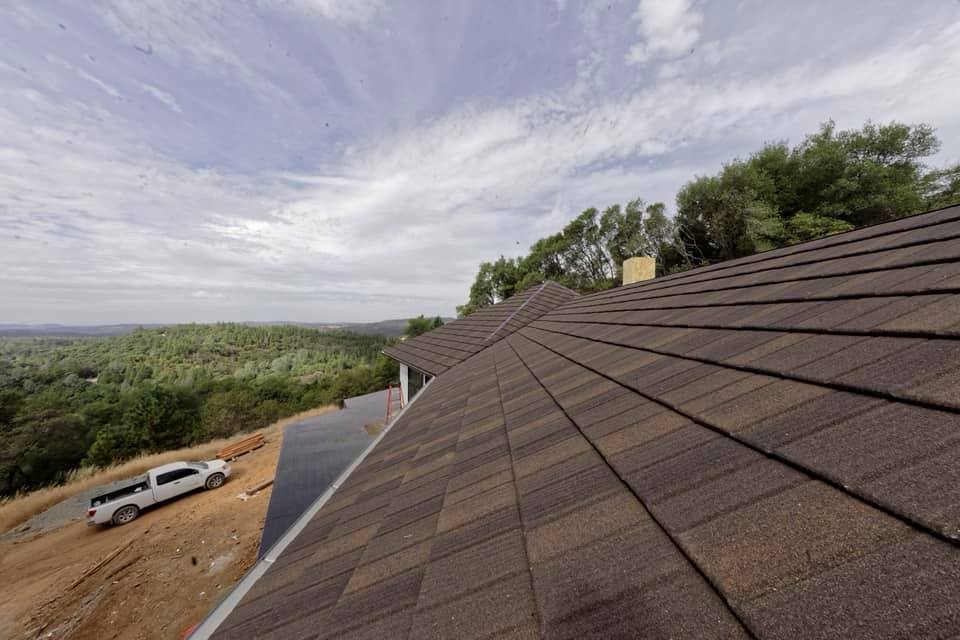 Not all steel roofing is the same. Homeowners today are more educated than ever and are looking for quality and sustainability when it comes to their roofing products. If you own a roofing company, it's never been more important to know the different types of stone coated steel roofs on the market and to offer the best one to your customers.
Whether you are just getting into offering metal roofing or if you are an industry veteran, make sure you know the difference between these types of metal roofs.
Types of Steel Roofing Materials
Aluminum Roofs
Aluminum is the most common option for a residential roofing system because of its lightweight, durable, and corrosion-resistant.
Pros:
● Rust free
● Comes from a large percentage of recycled material
● Energy efficient
Cons:
● More expensive than steel
● Not very hail-resistant
Galvalume Steel Roofs
Galvalume is a coating of zinc, aluminum, and silicon that is used to protect a metal from oxidation. Galvalume steel is corrosion resistant which gives roofs a longer life span. However, with Galvalume steel you do need to worry about tension bend staining. Tension bend staining occurs when moisture or other corrosive elements make their way into the cracks of the roof panels and causes it to rust.
Pros:
● Corrosion-resistant
● Strong
● Relatively inexpensive
Cons:
● Receptive to tension bend staining
Galvanized Steel Roofs
Galvanized metal roofs are made of steel or iron and have a zinc coating to prevent rusting. Zinc is added as a protective barrier to prevent the base metal from corroding. This is one of the most common metals used for roofs since it is inexpensive, sturdy, and can last for a long time. However, Galvanized steel is not a good option for people living in coastal areas. The moisture in the air can speed up corrosion which will shorten the life of the roof.
Pros:
● Inexpensive
● Easy to customize
Cons:
● Doesn't last as long as the other metals
● Install issues can lead to rusting
● Difficult to work with
Tilcor Stone Coated Steel Roofs
Tilcor stone coated steel roof panels offer superior durability, protection, and design that makes them the best choice in stone coated steel.
Tilcor panels are made with ZINCALUME® which combines the corrosion protection of aluminum with the sacrificial protection of zinc, giving it the advantage of both metals. As a result, ZINCALUME® has a significantly longer service life than a galvanized steel product using only zinc.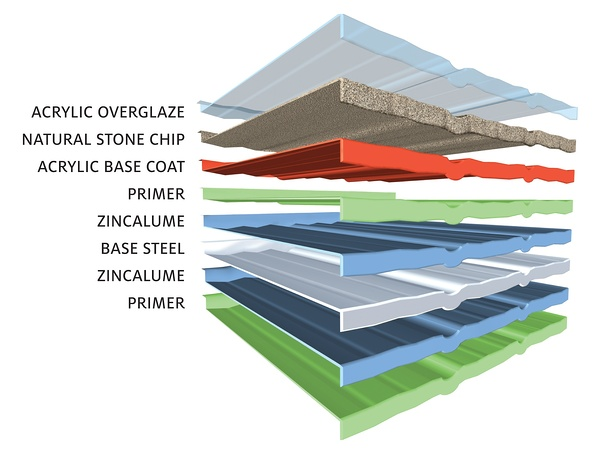 Tilcor panels look like traditional asphalt tiles but perform better under severe weather and harsh conditions – making it the perfect choice for homeowners who do not want the look of standing seam metal roofs.
Part of Tilcor roof performance is due to its installation. Each metal tile is horizontally fixed into battens, which provides integrity to the entire roof and eliminates wind uplift issues. Tilcor roofs are engineered to withstand extreme wind conditions above 120mph.
Pros:
Easy, fast installation
Superior protection against wind, hail, and fire
Lightweight
Look like traditional asphalt shingles
Cons:
· Slightly more expensive than traditional asphalt shingle roofs
Why Roofing Contractors Switch To Tilcor
Roofing contractors need products that are top quality, but quick to install and aesthetically pleasing - and to accomplish this, you also need the training to sell and install them. It sounds like a lot to juggle, but we can help.
Tilcor USA provides free sales and onsite installation training so that you've got more to offer your customers. With Tilcor, you receive the training and ongoing support that you need to grow your business along with products that provide superior performance and durability.
Interested in partnering with us? Contact us online today to learn more and request product samples.