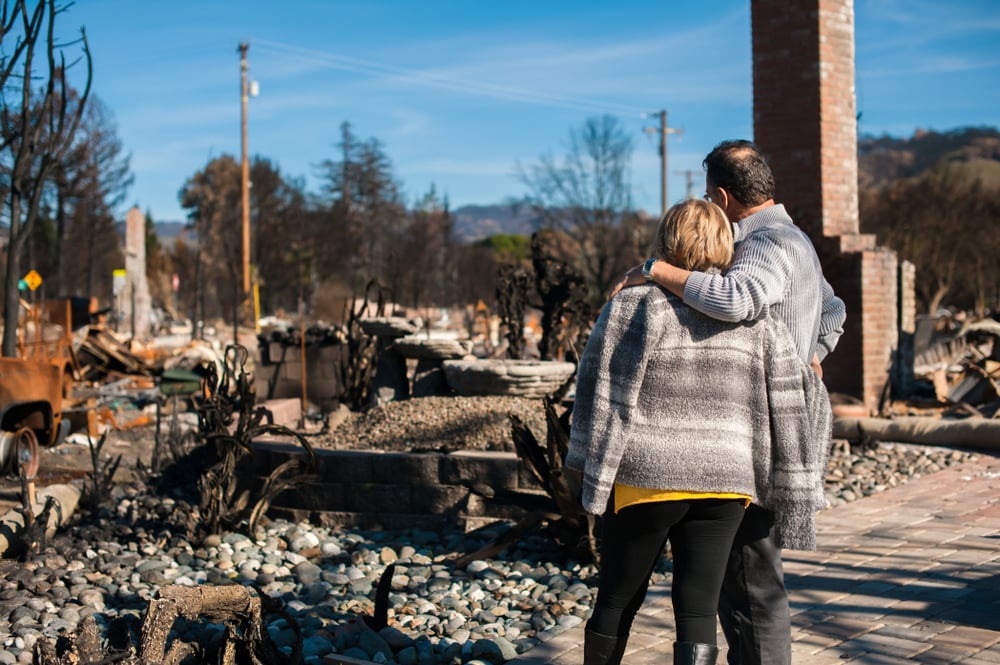 A recent survey estimated that the average rate increase for a fire claim is 20% or an extra $273 in yearly premiums – making it the most expensive type of claim a homeowner can make. This is not good news if you live in area prone to wildfires, like California. But it also doesn't mean you have to pack up and move to save money!
Homeowners living in areas prone to wildfire can take several steps to reducing their overall risk and save on insurance premiums. Here's how:
1. Upgrade Your Roof
A wildfire generates winds that are 10 times stronger than those around it. During a fire an event called "spotting" occurs which means that embers from the fire are thrown up in the air by force. These flying embers combined with high winds allows fires to spread. This is also what makes your roof the most vulnerable area of your home.
Upgrading your roof to a Class A fire rated material will give your home an added layer of fire protection and may even help save on insurance premiums.
How fire resistant are Tilcor's stone coated steel roof panels? Watch this short video and see for yourself!
2. Upgrade Your Roof's Underlayment
Your roof's underlayment is something few homeowners think of, but it's important! Embers from a burning fire can enter underneath some roofing materials, such as concrete tiles, where they grow into a full-on flame. Having a synthetic and fireproof underlayment like the Sol-R-Skin underlayment used with Tilcor stone coated steel panels adds an additional layer of protection.
Not convinced a fire-resistant roof can save your home in a wildfire? Read this story.
3. Make Sure To Use A Closed Roof System
Protecting your home from exterior fires starts by using a closed roof system. A closed roof system offers superior fire protection in two ways: preventing high winds from lifting roof materials and stopping embers from getting under the roofing materials.
If you live in an area prone to wildfires, it's essential to the safety of your home and family that you have a high-quality roofing system. Tilcor stone coated steel roofs are designed to perform under the highest of temperatures making them the best option on the market when upgrading the roof of your home.
Interested in learning more? Contact us today to get a product sample or project quote.