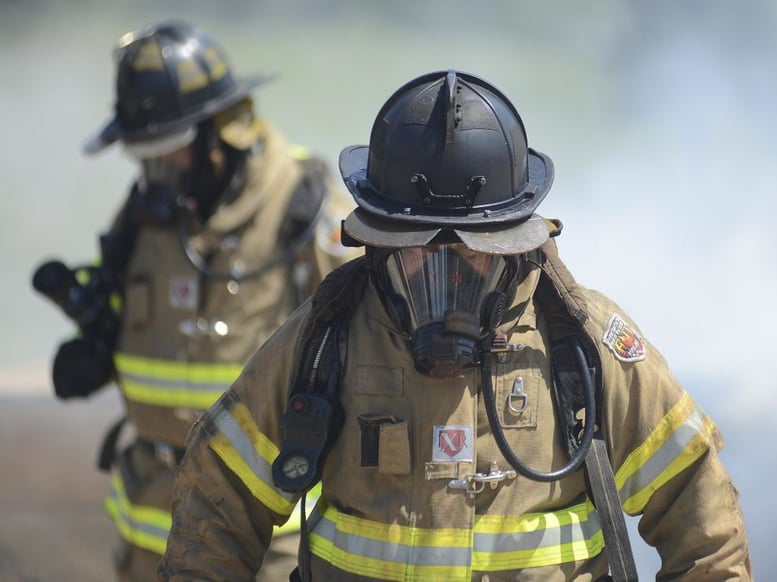 Many homes in the United States are highly susceptible to fire damage. And with wildfires becoming an increasing problem, especially in the drier parts of the country, it's essential that your home is protected against a potential blaze. While technology is gradually working to minimise the risks and decrease the chances of a fire destroying an entire home, as a forward-thinking company, Tilcor strives to ensure roofing systems can withstand fires to the highest degree.
In this blog, we're going to take a look at our Class A rated roofing sytems, and what this means for homeowners across the US.
Stay up-to-date on the latest on roofing technology. Visit our blog here.
Tilcor's stone-coated steel roofing systems are designed with protection from fire damage in mind. Our technology incorporates cutting edge Zincalume protective steel which gives our panels a significantly longer service life.
This durability was proven effective during a fire demonstration hosted in New Jersey by the Middlesex County Fire Academy and company M-Fire Suppression.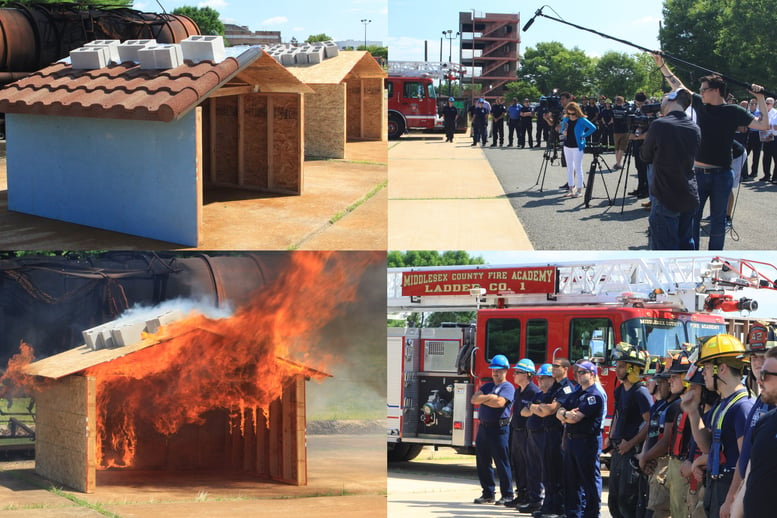 In the video below you can see how Tilcor's Antica panel responded when set alight at the Middlesex Academy.
The next video shows how Tilcor panels reacted when a tree was set alight and placed on top.
What is a Class A Fire Rating?
The UL 790 (ASTM E 108) Standard Test Methods for Fire Tests of Roof Coverings includes the fire resistance performance of roofs that have been exposed to simulated fire sources that originate outside a building. This standard includes three classes of fire exposure:
Class A roof coverings, which are effective against severe fire test exposures
Class B roof coverings, which are effective against moderate fire test exposures
Class C roof coverings, which are effective against light fire test exposures.
Tilcor's Class A Rated roofing system - the best in the market:
With wildfires occurring more frequently throughout the country, Tilcor is always looking for innovative ways to protect building structures. We're particularly aware of firestorms that occur in the drier climate areas of the western United States, so we've teamed up with International Insulation and M-Fire to improve our already high performing systems.
To enhance the ratings of our roofing panels we began by looking for Class A rated roofing underlayment, radiant barriers and lumber.
To protect the lumber under our roofing system we found M-fire, a spray product that defends against fire ignition. We also found Sol R Skin, a reflective synthetic underlayment with a Class A Rated fire rating and an R-value of 5.5. The latter is a measure of thermal resistance - in this case, the value has a high resistance to heat flow.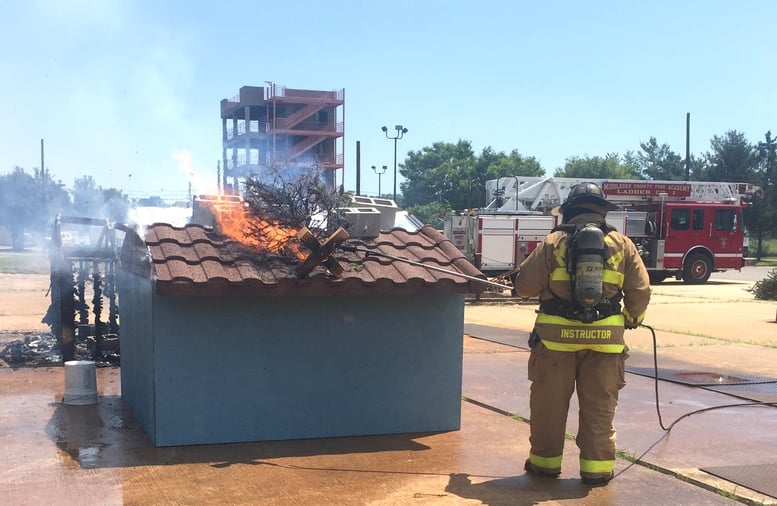 These three products combined means the building structure is materially protected from fire. With a Tilcor Class A fire rated roofing system, you can rest assured that your home is being protected by the best system on the market. Want to keep up-to-date on the latest in roofing? Check out our blog here.