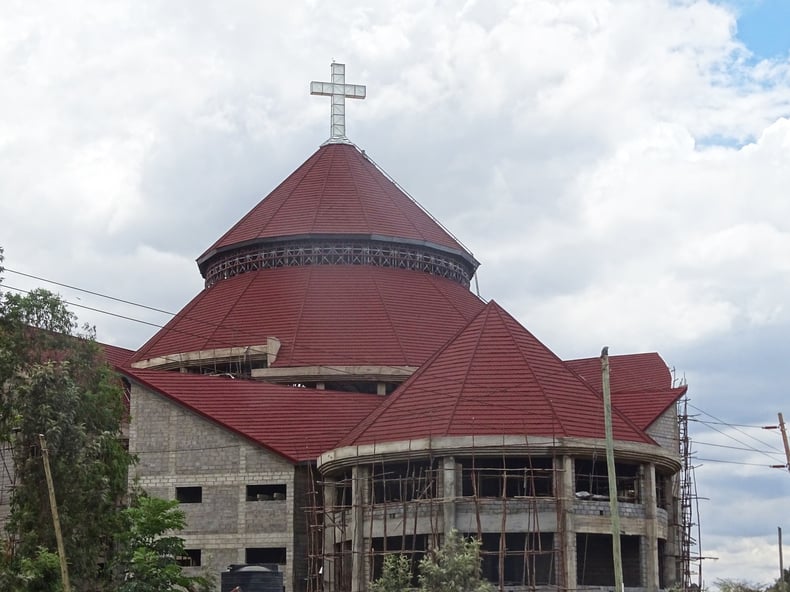 St. Gabriel Catholic Church in Kenya's capital city of Nairobi, is now protected from the elements by dependable and attractive Tilcor Tudor stone coated steel roofing.

In this blog we showcase a recent church construction in Kenya and explain why Tilcor was the perfect roofing choice for this beautiful project that is ready to withstand the test of time.
Learn more about the durability of Tilcor panels in our blog.
St. Gabriel Catholic Church project
The recent church construction in Nairobi's Thome Estate, along the Ruaka Bypass is a classically styled large building, so the traditional European look and superior durability of Tilcor Tudor was an ideal fit when choosing roofing for this project.
With a project size of 2,800m2 over 6000 tile panels were used – a large roof that needed a product that they knew would perform, as well as meet the design aesthetic goal.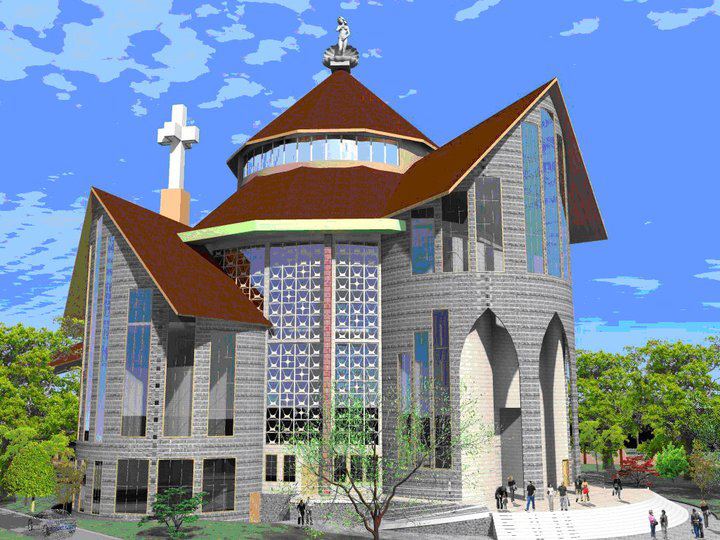 The construction of the church was underway before the builders began looking at roofing suppliers, so they needed a solution that would work with what they were already planning. When they found roofing installers Pekar Roofing and the Tilcor Tudor hard-wearing panels, which were ideally suited to their vision of how it would look, they knew it was the right choice.
TILCOR TUDOR
As with all Tilcor products, Tudor is manufactured to the highest quality with exceptional durability and strength. And the elegant Tudor design enables traditionally styled projects to be constructed without compromising on strength or durability. With Tilcor Tudor you can enjoy their elegant look combined with all the benefits of steel, exceptional weather and fire resistance, and long life.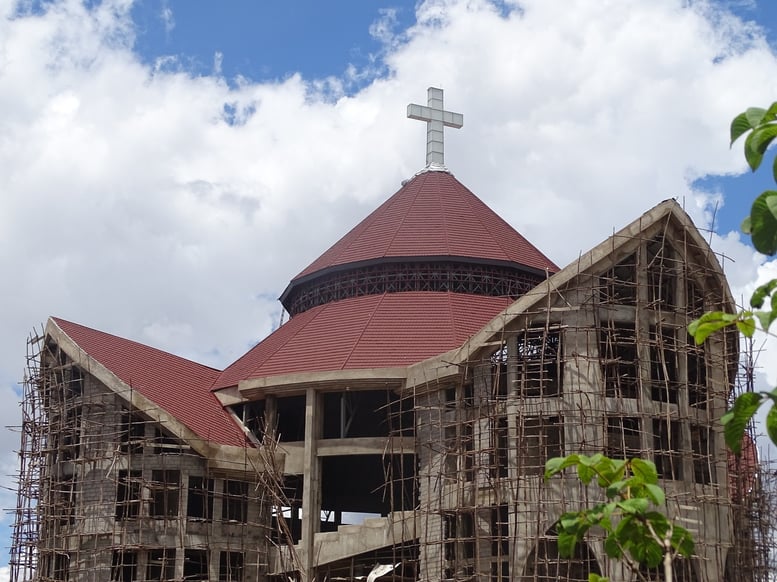 Tilcor Tudor comes in a wide range of colours and the lightweight of the steel makes for easy installation and maintenance and it allows installers to use it on a variety of angles and inclines. The tile profiles and roofing accessories are engineered to interlock and overlap to resist wind lifting and keep out the harsh elements. At less than 7kg/m2, a Tilcor roof is a Lightweight Roofing System, so considerable cost savings can be achieved during construction. This particular church roofing project consisted of a mix of angles from 60 degrees at the top and 38 degrees at the bottom.
This installation was made possible by Pekar Roofing located in Nairobi, suppling and installing stone coated metal roofing tiles all over Kenya. They pride themselves on using only the highest quality products from manufacturers they can trust.
Find out how Tilcor stone-coated steel panels saved a polish home in our blog.