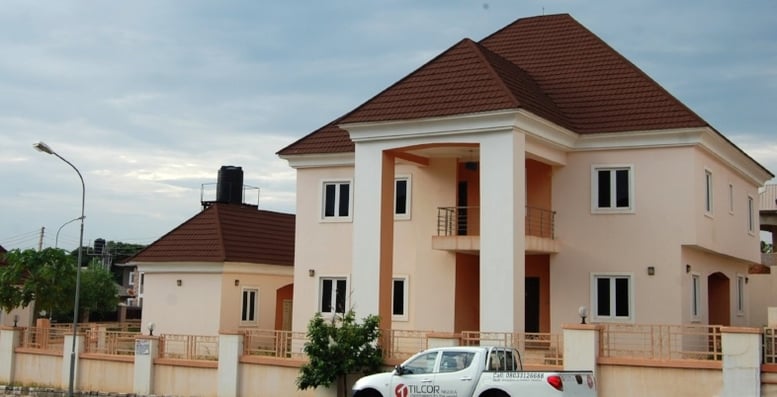 You need a roof that you can depend on to protect your house, which in turn protects what's most important - you and your family.
When your new roof is installed (whether it's for your new-build or you're replacing an old tired roof) you expect that it'll be able to keep out the weather and withstand whatever the outside conditions throw at it. But the truth is, not all roofs are created equal and it pays to choose the right one for your home. Harsh climates can damage the integrity of a roof and in these situations its particularly important to know that what you have shielding your house will measure up and perform.
So, to make sure your roof is the protective force you need it to be, ensure your roof is made from a tested and proven roofing product you can trust.
In this blog, we look at the durability of Tilcor Roofing Systems which can, and have been proven able to, withstand the world's harshest climates.
Durability - a key feature of Tilcor roofing
Tilcor Roofing Systems can be depended on to withstand the most extreme and harsh weather conditions.
Tilcor roofing tiles are tested and proven in New Zealand - and while it's a beautiful country, it's also an extremely corrosive environment. New Zealand consists of two main islands, where the farthest area land from the ocean is only 119km, meaning that no matter where in New Zealand a roof is situated, it will be impacted by some form of coastal corrosion. A roof needs to be durable to be able to last, and Tilcor roofs are perfect to last in these conditions.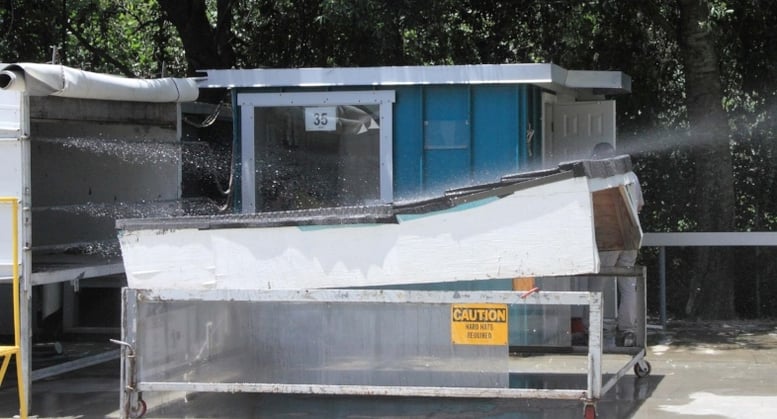 Tilcor undergoes PRI testing.
But it's not just New Zealand's harsh conditions that have proven the durability of this dependable product. Tilcor Roofing Systems are used all over the world - from Africa's baking sun to the wettest parts of India, our roofs have withstood the test of time. Our tiles are designed and tested to withstand all weather extremes the world can throw at them, including the below freezing temperatures that can be experienced in Europe and the extreme heat and sun of the central Equatorial band in Africa.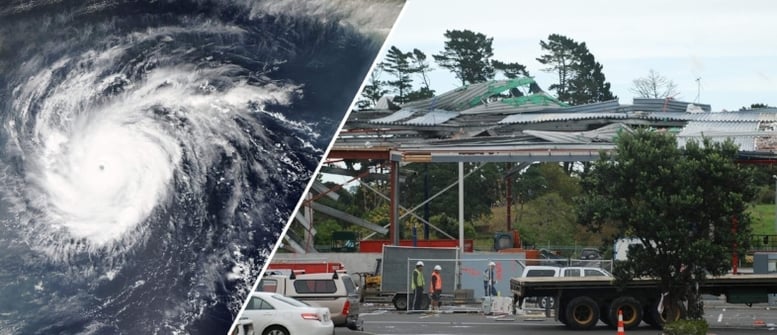 The Tilcor advantage
Why Tilcor tiles are more durable than the rest:

Quality design
Other stone coated tiles can see their stone chips wash off due to the use of poor quality adhesive coatings. At Tilcor we have developed our Acrylic basecoat over the course of the last 30+ years to ensure that this won't happen to our customers. Therefore, as a Tilcor customer, you be sure that your roof will stand the test of time.

Stand strong
Some parts of Africa are also subject to very strong winds, like those in Eastern African countries. Tilcor roofing tiles are tested to withstand 240kph winds by the highest global cyclone testing regime in Miami Dade.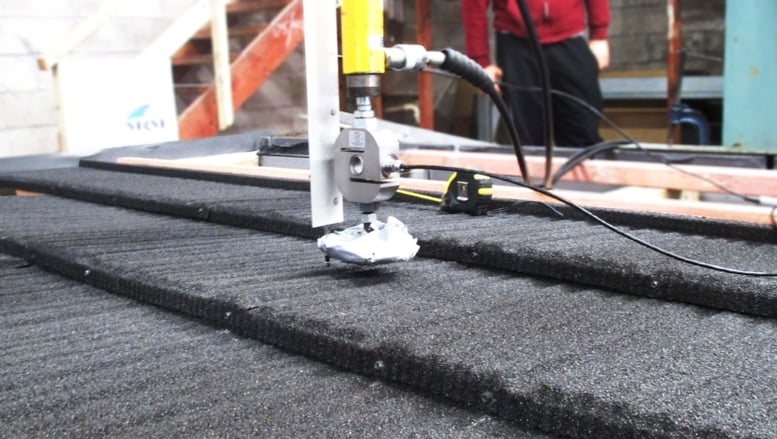 Tilcor undergoing load testing.
Though durability is very important, aesthetics of the final product is perhaps the most important aspect for you as the home owner. And this is often closely related, as if a roof starts to deteriorate, so does the appearance. The bonus of Tilcor is that you get a durable product with a superior look.
Make sure you get the real-thing when sourcing your Tilcor roof - fake and cheaper versions of Tilcor roofing systems (check out our blog on how to spot a fake from the real thing) can have the stone chips fade or wash off in as little as 3 months.
Remember, your roof is there for a reason - to protect you and your home - so don't compromise on quality or choose anything other than Tilcor Roofing systems.