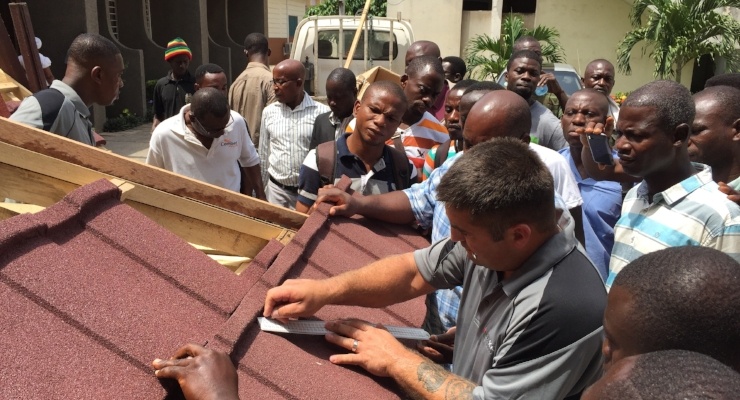 Tilcor providing world-class support and training to partners in Ghana.
When you're working with Tilcor, consider yourself to be part of the family. Providing your business with 100 percent support, Tilcor offers world-class installer training to ensure you know everything there is about this superior roofing product. As an international distributor, when you work with Tilcor you can trust you'll get a supportive partnership which delivers a top quality product.
In this blog, we discuss Tilcor's 'family' approach to business and the technical and installation training provided to distributors and roofers.
Contact us to find out more about the distributorship of Tilcor products.
One team, one family
We're a privately owned New Zealand company, and we're proud to operate on a personal level, focusing on the team – strong family ethics are at the heart of everything we do.
We're about building strong, long-term relationships with our customers that are beneficial to both parties. Our strong ethics position us as a reliable roof maker that will stand by our products for decades to come.
Training and support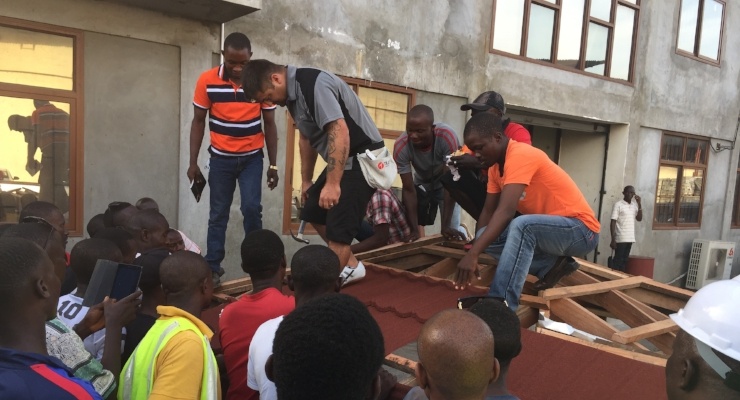 Tilcor providing world-class training to partners in Liberia
Like many industries these days, roofing is a competitive market. It's for this reason that it is important to us that you know you're with a manufacturer and supplier you can trust and that will go the extra mile with global support and training.
An example of this was shown recently in West Africa. Expert installers from Tilcor's base in New Zealand, traveled to Ghana and Liberia in late February, to carry out installer training techniques, followed by architect and engineer training.
Our Technical Training Manager Bradley and along with the Africa Regional Sales Manager, Matt, arrived in Ghana and Liberia separately and conducted full training sessions. The exercise was very successful, having 50 installers attended for the installer training in Ghana and 35 for the training in Liberia.
To learn more about the close-knit culture of Tilcor, see more about our team here.
To find out more about the distributorship of Tilcor products please get in contact – we'll tell you all about it!