Our New Zealand made Tilcor Roofing Systems are being showcased in industry trade expos throughout Europe. These respected events are the perfect opportunities to show the superior benefits of our Zincalume ® stone-chip coated tiles.

In this blog we talk about Tilcor's presence at two of Poland's roofing industry shows providing further reassurance that at Tilcor, we believe in having supportive partnerships with all of our distributors, and the importance of continuously encouraging buyers in this competitive market.
Contact us for more information on distributorship of Tilcor Products.

For Tilcor in Poland, March was a very busy month. We showcased our product support during two of Poland's most popular trade shows. Here's an overview of the shows and the numbers of industry players that Tilcor was presented to.

Construction Fair EXPO DOM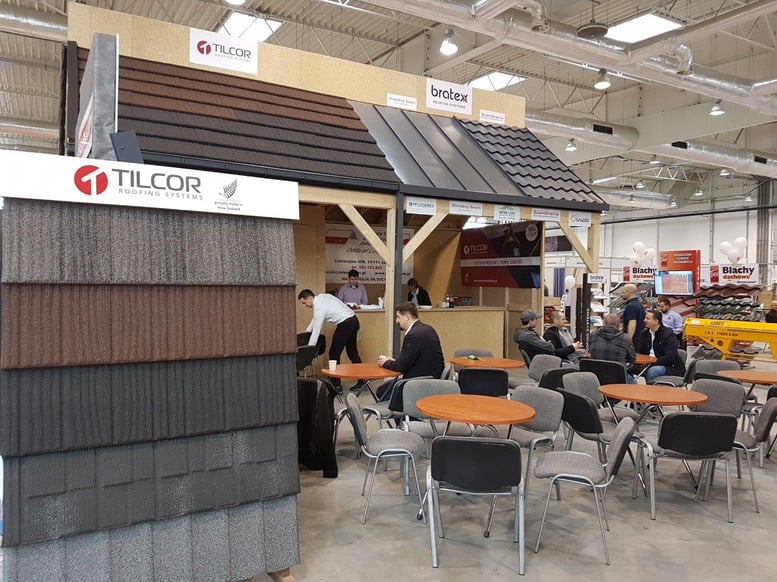 We are supporting Polish Roofers Association (PSD) in Lublin with our knowledge and promo materials.

Held over three days (24–26 March 2017) the Construction Fair EXPO DOM is the biggest trade fair organised by the MTR, and is known to be the biggest event for the construction industry in Poland. Exhibitors consider this show to be the best event and this year it saw over 15,000 visitors come through its gates to see the 200 exhibitor stands.

It was a perfect opportunity to connect with the wide range of visitors and let them in on the impressive products, benefits and reputation of Tilcor.

Construction Fair Lubdom 2017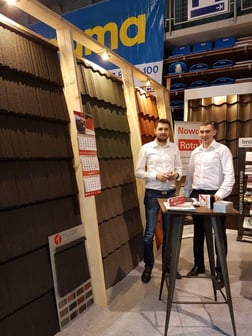 Also held from 24-26 March the Construction Fair is one of the key events for the construction industry in Eastern Poland. It attracts a large group of visitors as the scope of what is included is constantly growing. It showcases traditional construction industry methods with the newest of technologies. The fair was visited by over 8,000 visitors which included industry specialists and individual clients.

It was a great opportunity for TILCOR to meet experts from the construction and experienced roofers from the area. TILCOR ROOFING SYSTEMS stone chip coated tiles were showcased by our trade partners DACH SERWIS Ltd from Lublin and AVITO Dachy from Rzeszów.

Customers were impressed with high quality of our products, esthetic and ease of installation process. "Made in New Zealand" stamps were the confirmation of our performance and advanced technology.
Photo from Fairs in Rzeszów

Supportive partnerships
The fairs in Lublin and Rzeszów provided a platform for exchanging experiences and sharing practical knowledge on modern roofing solutions in Poland. We are grateful to our partners in Eastern Poland and proud to be a part of this process.

Wherever you are in the world, when you deal with Tilcor you have our support. We have a growing presence in Europe and when partnering as a distributor with us, you can trust us to help you promote Tilcor in this current competitive market.
Contact us for more information on distributorship of Tilcor Products.