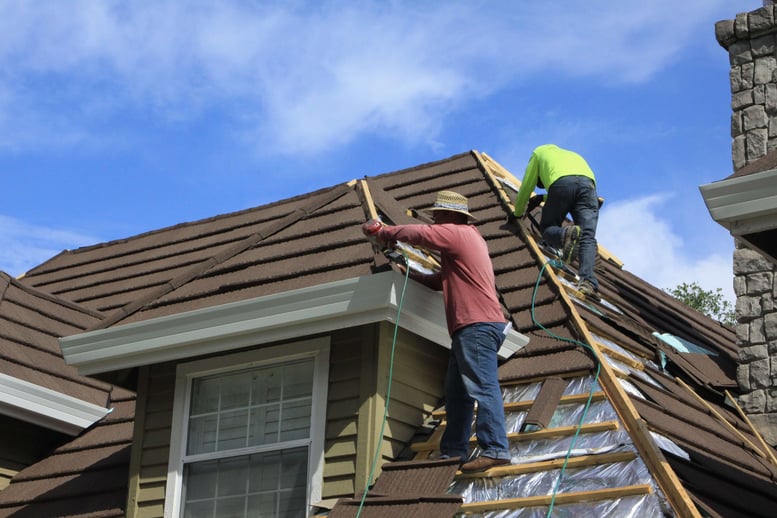 With many roofs across America beginning to deteriorate from the elements, demand is growing for a material that's more durable and sustainable. Consumers want to know what's in the products that make up their home, and where they come from.
As a result, roofing contractors are beginning to shift toward stone coated steel panels, a product that's faster and easier to install, saving them time in the long run and allowing them to complete more jobs per year.
This blog will give you an overview of our new eBook, "Working With Tilcor: A Guide for Roofing Contractors" and show you why a shift to steel panels is sure to benefit you as a contractor.


Working With Tilcor aims to help you understand our stunning and functional roofing product and why it makes for an ideal material for any roofing contractor.


It will explore:
The ease of Tilcor's installation methods
The key features of Tilcor's quality roofing products
Key information that will help you make an informed decision about becoming a Tilcor installer

Why steel panels?
Traditional roofing materials, such as asphalt shingle and concrete panels, are now being pushed aside in favour of a longer lasting and more reliable stone coated steel roofing system.
Let's take a look at a few key advantages steel panels have over other materials:
Outstanding Lifetime Value: the quality of a steel re-roof means a homeowner will most likely only have to do it once in a lifetime. Where asphalt and shingles have a lifespan of 15-18 years, a Tilcor system has a lifespan and warranty of 50 years.
Durable and Hard Wearing in Extreme Conditions: our steel panels are designed to provide prolonged protection in the harshest of conditions, particularly those many North American regions experience - such as high winds, fire, heavy rain and snowfall. Our products have gone through rigorous weather and condition testing which has enabled us to design panels to withstand abrasive conditions without additional manufacturing requirements.
Profiles and Colors Consumers Love: Tilcor's roofing solutions are available in a range of profiles and colors that can look superb on any house or design type. A major advantage of our panels is that while they give the appearance of traditional roofing material, they won't burn, curl, split, crack or rot as traditional ones often do.
Sustainability: steel is 100% recyclable, unlike asphalt which takes over 100 years to break down in a landfill.
Our extensive range: we have eight distinctive types of metal roofing panels, from the graceful Mediterranean look of Antica to the rustic charm of Craftsman Shake- the choices are endless.
Find out more about the advantages of steel panels in our guide.
Installation
The Tilcor Roofing system revolutionizes traditional installation methods with profiles installed as panels, as opposed to individual panels. This makes the process faster and requires less labour.
Roofs since 1942
Tilcor is manufactured by the Ross Roof Group, a New Zealand based company who have been involved in roofing since 1942. Our systems are at the cutting-edge of the roofing industry with our Zincalume protected steel - this gives the panels a significantly longer service life than typical galvanized panels. Not to mention an attractive finish and exceptional long-term durability.

Tilcor is thrilled to be able to work with contractors worldwide as many make a shift toward better quality roofing products.