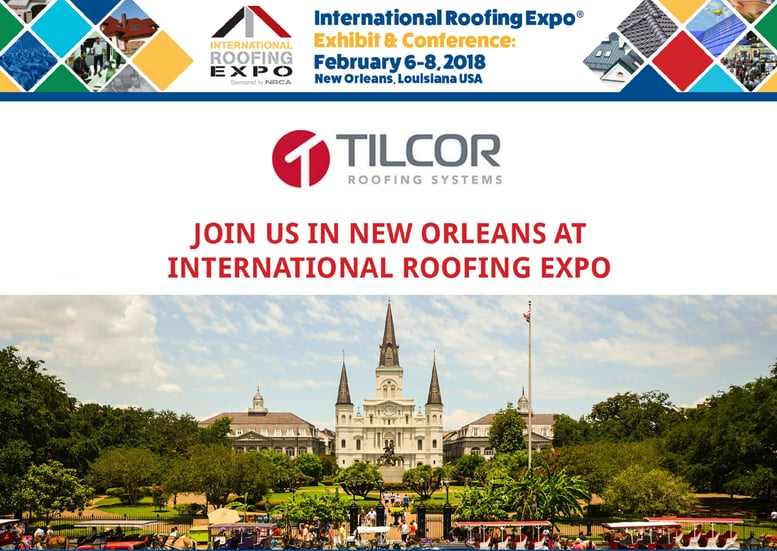 As leaders in the roofing industry, there's no way we would miss this year's International Roofing Expo (IRE) in New Orleans, Louisiana. We'll be there to be part of the cutting-edge conference sessions and demos at the show, be on hand to talk about your projects and questions, and share our newest roofing innovations.
We're excited to offer free expo passes – a great way to find out more about Tilcor's leading roofing materials. Register here for a free expo pass.


Taking Tilcor to the show
The IRE is the largest and most influential trade event for the roofing construction and maintenance industry. Held annually it provides a total overview of the innovative equipment, suppliers, resources, information and technologies that are shaping the future of our industry.

At Tilcor we'll be taking this opportunity to showcase our premium products available in North America, and our latest leading innovation - our concealed fastening (CF) system.

Our CF system is truly a world's first. Unlike other systems, which leave gaps and screws exposed to the elements, the CF system truly and completely conceals the panel fastenings. Our unique CF Shingle protects all fastening elements making roofs more reliable, watertight and durable than ever before.

Come along to this year's IRE to find out how Tilcor can help you in your next roofing project.