TILCOR conducted sales and product training with our UK distributor RCM Ltd in October. This training took part at RCM's headquarters at Newcastle–under-Lyme which involved RCM's sales and marketing group as well as colleagues from logistics. Further induction and roofing training was continued in Poland later in the month for Sefa Memetovic, who recently joined RCM as sales manager for specific roofing segments of the UK market.
The hands-on roofing training was possible due to the help of two of our distributors in the "Podhale" mountainous region of southern Poland, Dach Blach & Okno Dach who are in the middle of their peak season for roofing installation. Sefa was able to receive first-hand instruction and training from the very best roofers in the country with the help of our European Technical Manager, Artur Melanowicz.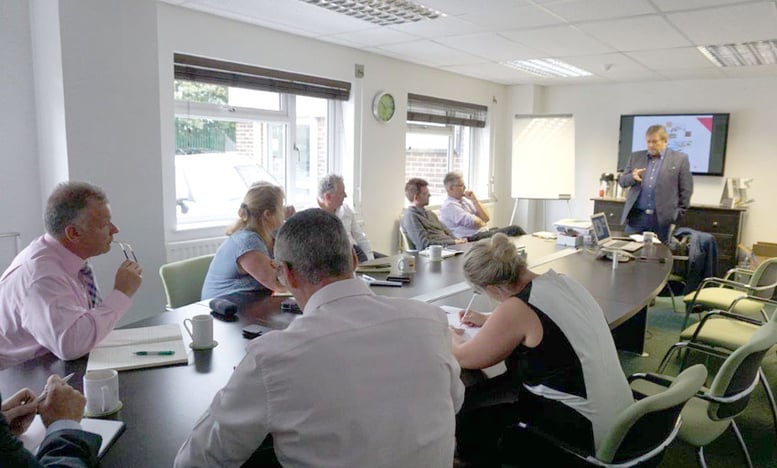 Marek Skoczylas (Tilcor Sales Manager Europe), presenting TILCOR to the RCM team.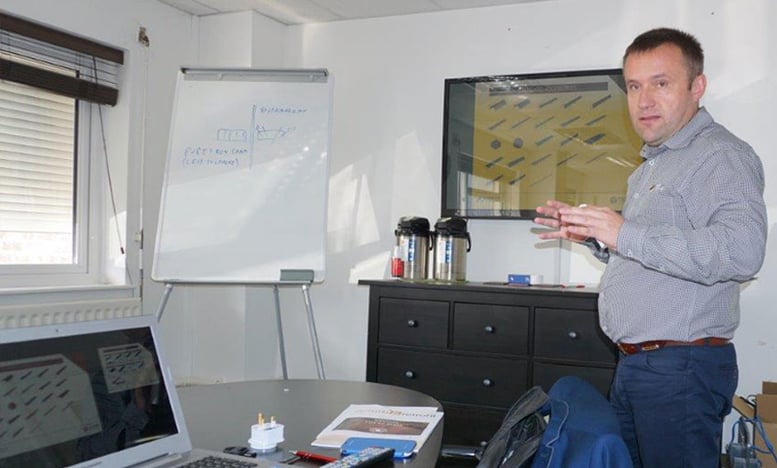 Artur Melanowicz (Tilcor European Technical Manager), presenting the in-depth product aspects of the Tilcor range.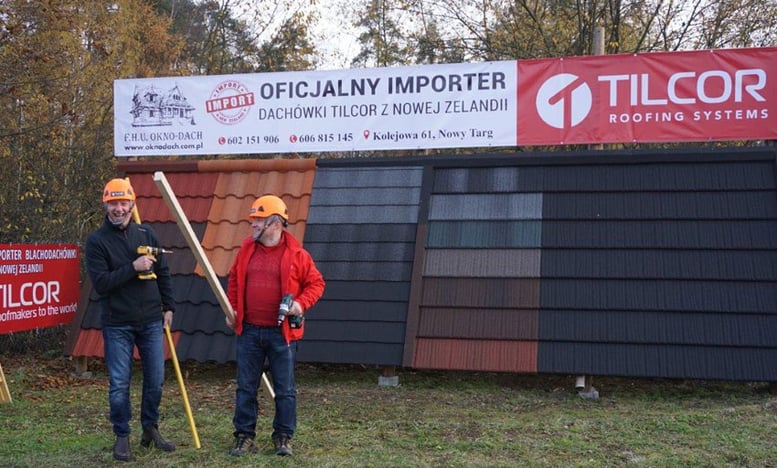 Sefa Memetowic (Sales Manager RCM) – first from the left- and Artur Melanowicz (Tilcor European Technical Manager), preparing for roof training from the premises of Okno Dach in Southern Poland.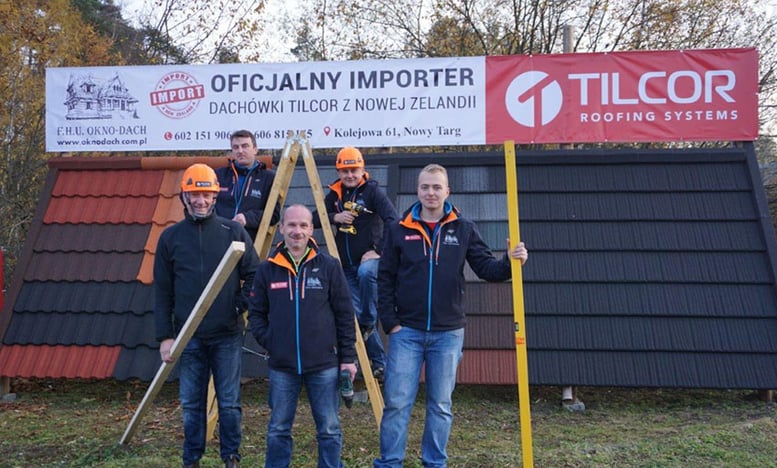 Sefa with Krzysztof Jurek Manager and co-owner of OKNO DACH (first row central) with OKNO DACH staff.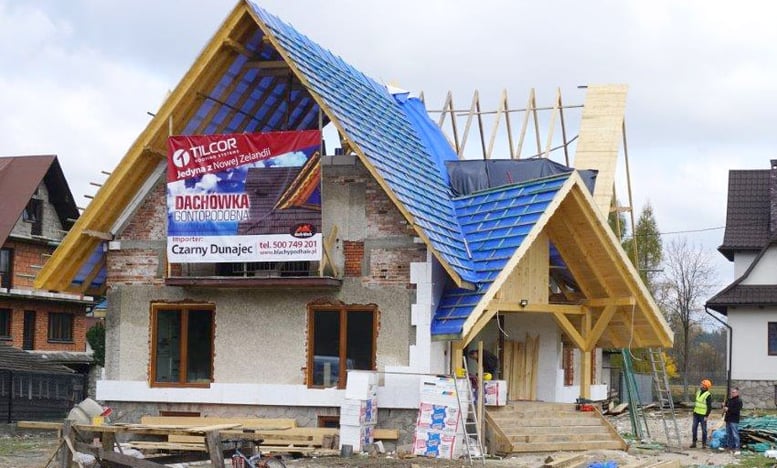 Preparing for training on an Dach Blach installation.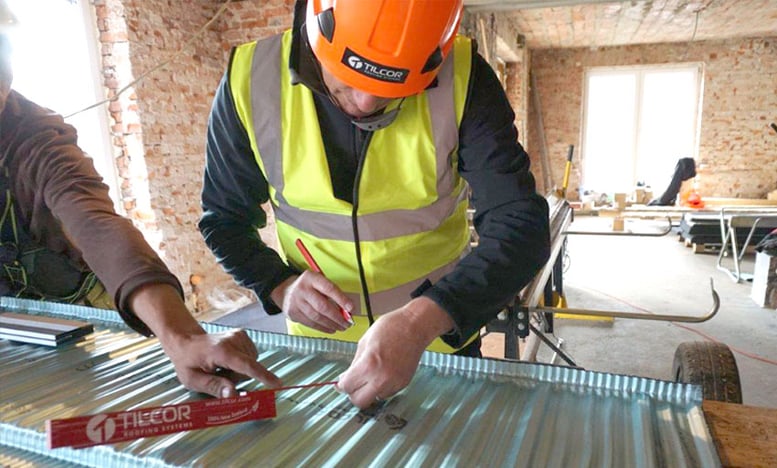 Sefa measuring in preparation for cutting and bending the tile.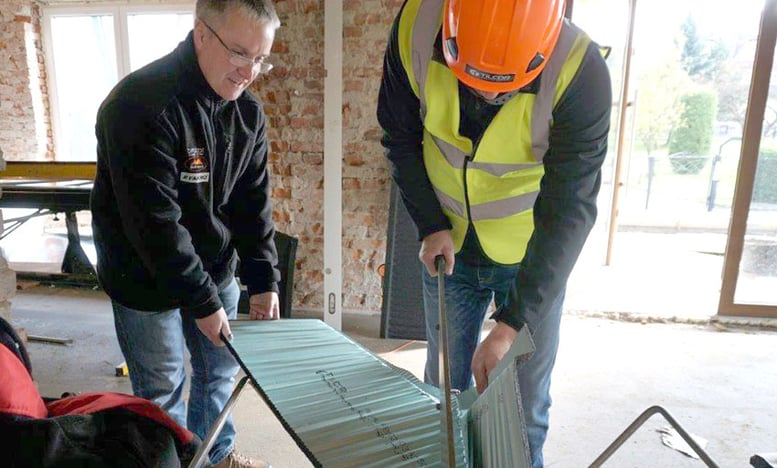 Sefa cutting the tile with assistance from co-owner of Dach Blach, Sebastian Czekanski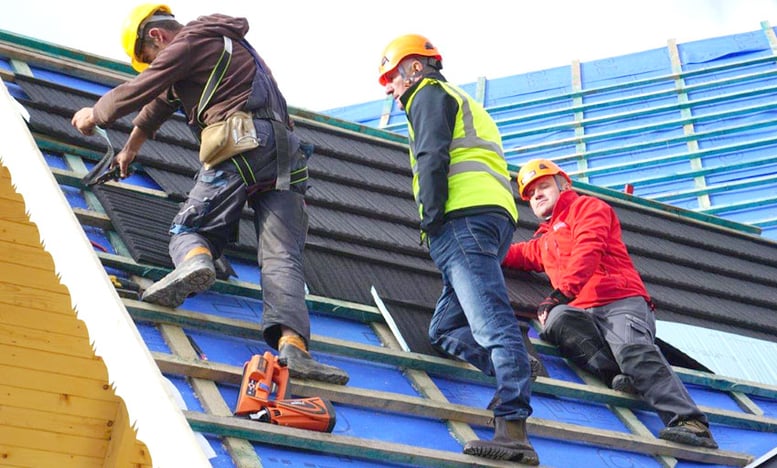 Sefa & Artur observing the first tiles being installed.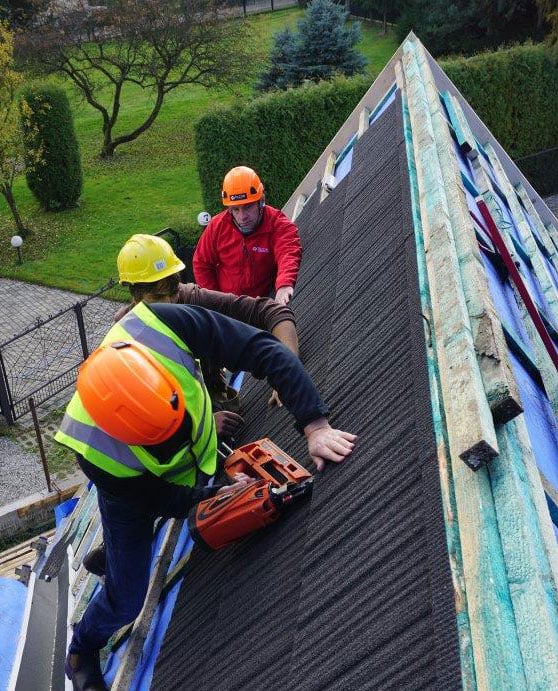 Sefa nailing his first roofing panels.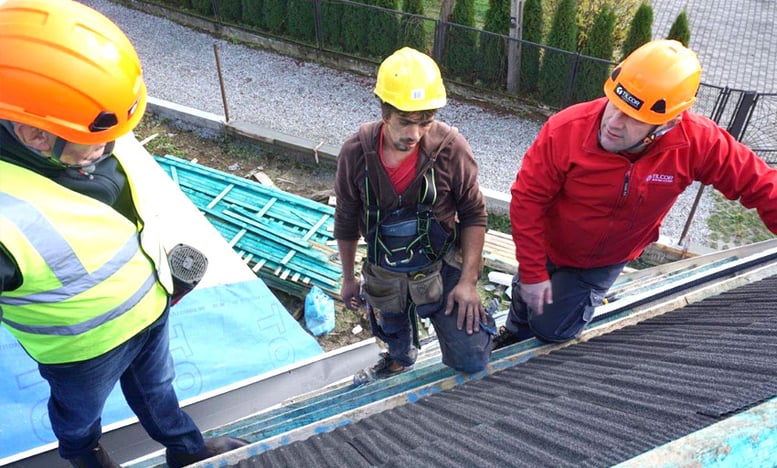 Inspection by top roofer Jacek Kozak – job well done.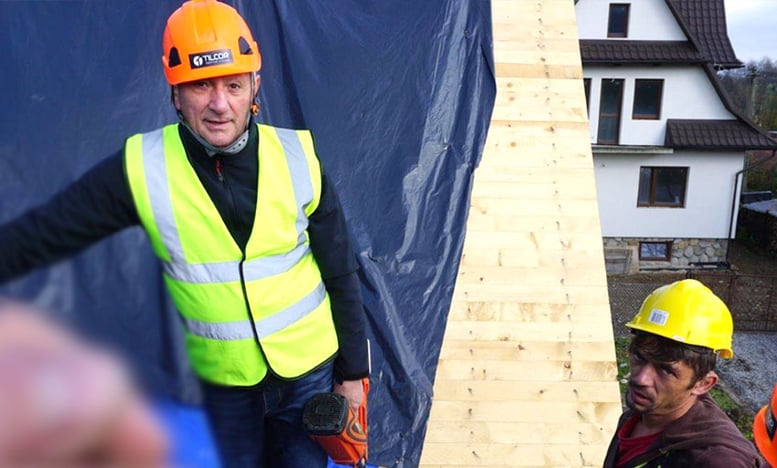 Sefa – proud of his achievement