When searching for a traditional shake roof alternative, Tilcor CF Shake shingles should be at the top of your list. The textured-finish of our tiles feature the wood-grain appearance of traditional shake but with the added performance and durability that only stone coated steel can provide. When it comes to quality, performance and durability, no one does it better than Tilcor.
One of our recent CF Shake projects comes out of Morocco, IN – a very small town with a rich history and where you will find the Blann Log Cabin. CF Shake tiles were chosen due to their textured-finish tile features the wood-grain appearance. The deep-ribbed profile is designed to enhance the shadow lines and create visual contrast. The tiles are made to interlock and overlap to resist wind lifting and keep out the harsh elements that Indiana is known for. While the Blann Log Cabin will still have its charm, it will now have the roof to protect it for the years to come.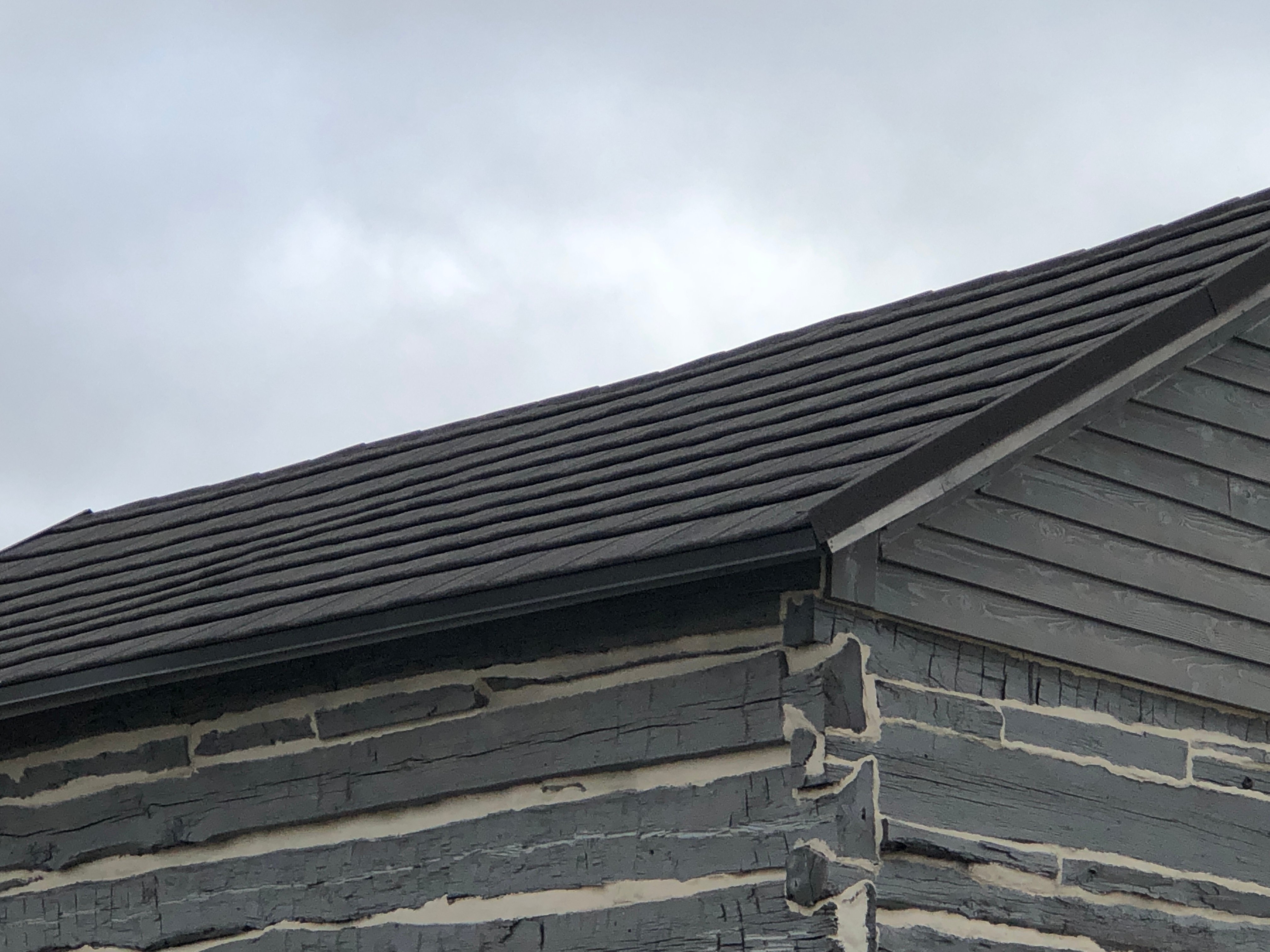 About The Blann Log Cabin
Blann Log Cabin, located in Morocco, IN has a lot of history, but not quite as many documents representing that. It was originally owned by John Dimmitt, and he acquired the land in the Swamp Land Act of 1852. He was either a lawyer or a realtor that would represent widows, heirs, and war veterans seeking lands that were awarded from land bounties. John sold the property to his partner, George McMurchey, and wife in May of 1878 for $1.00. After George, there would be fifteen more owners of the log cabin before the Blann family came into the picture in 1917. At that time, the roof was deteriorating, it was showing signs of being detached from another structure. And a little more than a hundred years later, the cabin is deteriorating once again. The council has set aside funding to restore the cabin roof.