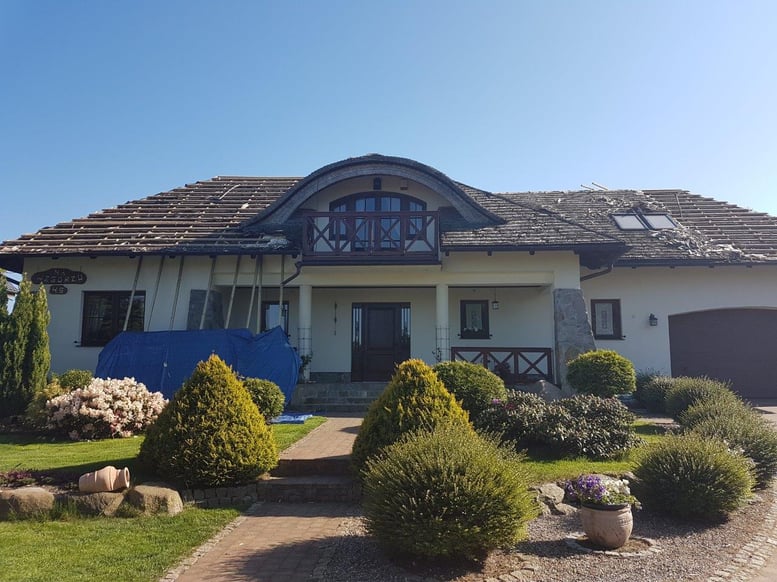 When you're renovating your home, ensuring that your home has a watertight, secure and dependable roof to protect you from the elements is the perfect place to start. But when there are a lot of roofing choices out there, it can be tricky to know who to choose and where to start. You want a roofing solution that looks in-keeping with the appearance of your house, and you need to know that it's from a roofing company that you can trust.
This blog will explore why Tilcor is a great solution for your next re-roofing project. We will take a look at an example of a home in northern Poland where its old wood shake roof was transformed into a modern dependable roof, while retaining its traditional aesthetic using Tilcor Shake.
Visit our Tilcor Blog to learn more about our product options, and what they could mean for your next re-roof project.
Northern Poland Case Study
Let's take a look at a case study of a home in northern Poland, where a roof went from old wood shakes to modern Tilcor Shake tiles. Despite a recent install, a harsh winter saw the roof in the city of Gdynia start to look worn and fall apart. As can be seen in the photos, the shingles were badly curled and many were splitting, increasing the risk of heavy leaks. This damage occurred much sooner than expected, so the owner approached experienced roofers for information regarding a re-roof.
Our diagnosis of the problem concluded:
The use of poor quality wood shingle meant damage to the roof was evident much earlier than expected

There was improper or inadequate under-roof ventilation

And other improper installation details, especially on the Buffalo eye element (a buffalo eye is a special kind of a dormer with a semi-oval shape, in which the roof surface transitions smoothly into the buffalo eye's oval. A special roof framing structure is required for this.)
After the diagnosis, it was decided that re-roofing over the existing surface was not an option. Roofing over badly curled and splitting roof shingles could exacerbate existing issues, and the new roof may not be able to lay flat, creating an uneven surface.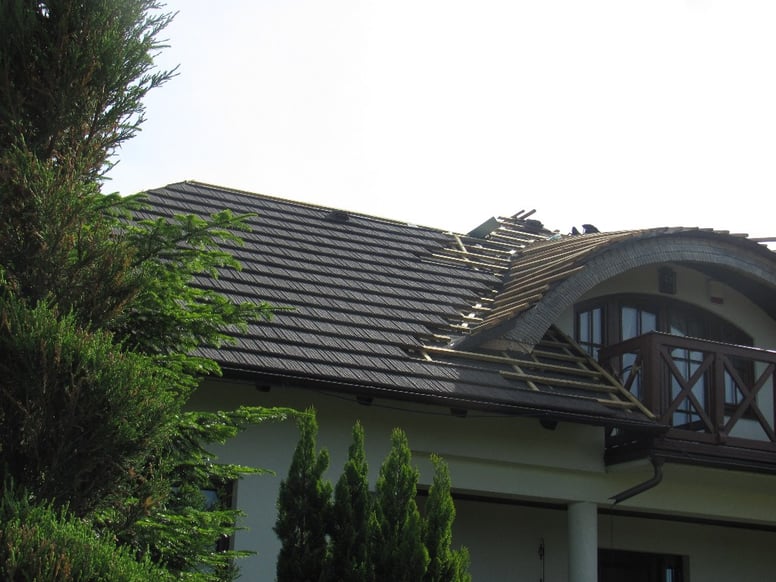 With Tilcor Shake tiles, you can enjoy a great aesthetic combined with the benefits of stone-coated steel - an exceptional weather and fire resistance material with a long life span.
Tilcor strikes the perfect balance of having an attractive roof, with the importance of keeping your home warm, safe and dry. Extensive research and development in the design process ensures the product is manufactured to the highest quality with exceptional durability and strength.