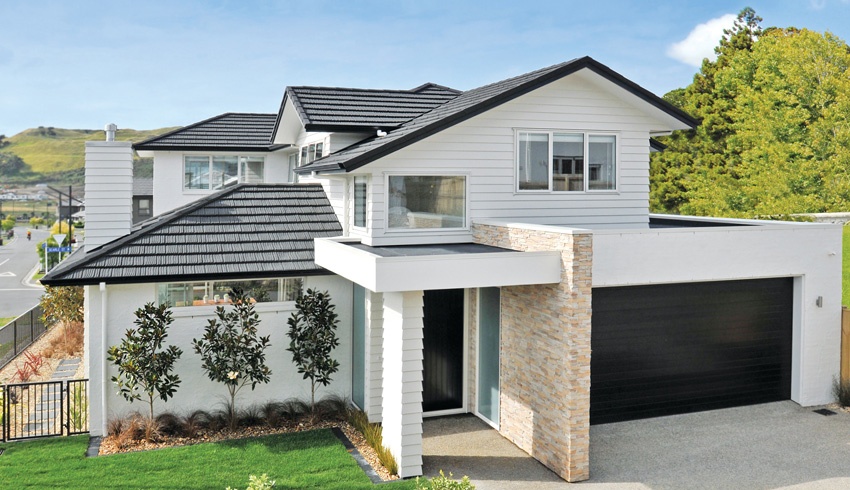 The roof of a house isn't just about functionality, it also serves an aesthetic purpose as well. That's why architects are always on the hunt for modern roofing systems that are easy to design, and look fantastic.
Do you remember 'decramastic tiles'? Thanks to innovations in the roofing industry, these have been superseded by new metal tiles. And with a different process, comes a superior product.
In this blog, we delve further into the history of decramastic tiles and how they differ from what's in use now- today's metal tiles are not decramastic!
A different process – a different product
Back in December 2016, The New Zealand Metal Roofing Manufacturers Association Inc (NZMRM) published an article "Today's Metal Tiles are not Decramastic" in Scope Magazine. In that article, they addressed common misconceptions.
When you think of 'decramastic tiles', you probably recall scallop-shaped metal roof tiles, coated with stone chip. These became infamous in 1978, when the NZ television show "Fair Go" covered a story about stones coming off the decramastic roof surface.
What was less well-known at the time was that the product was already 15 years old and had been replaced by a superior product. Unfortunately, the issues experienced with decramastic tiles have tainted people's perceptions of metal tiles, even decades later.
The metal tiles manufactured today are a new generation of acrylic, stone chip, metal tiles – created with new technology that produces a totally different product.
Today's technology makes metal tiles the ideal product
Today's pressed metal tiles don't contain bitumen in their manufacture. Instead, ZINCALUME® is used as a base with an acrylic coat overlaid with natural stone chip, with a second coat of acrylic overglaze. Metrotile stone-coated steel is made of 100% New Zealand sourced ZINCALUME® steel.
The stone chips used today are similar to the originals, although a wider choice of colours is available with some synthetically coloured chip blends on offer. There's also an extensive range of tile profiles, from low profile to traditional profiles.
Our panels are made of 100% natural stone coating. this means they'll retain their natural beauty and colour over the lifetime of the roof, and that's a long lifetime – most warranties offer 50 years pro rata, although there is some variance between products and brands.
The aesthetic benefits of Metrotile ventilation
Today's metal tiles are the best choice for reliable, attractive roofs and a key part of any roof is the ventilation. Metrotile vents create a drier, healthier home environment, helping families to live in comfort.
Our vents are a unique, one piece moulded design that seamlessly laps into the roof line. The roof's integrity is preserved as no further flashing is needed. In contrast to other vents on the market which require you to cut a hole in the roof, the integrated design helps to mitigate the risk of water penetration, protecting the durability and maintaining a watertight roof and home.
Metrotile vents are coated in the same colour or stone as the roof itself, so that they blend in, becoming part of the roof without dominating the look. As internal vents can be placed independently of the external vents, you're not limited on the inside either. The disruption to the existing aesthetic is minimised.
Today's metal tiles are a far cry from the decramastic panels of the past. A different process has created a different product – a pressed metal tile that is attractive and durable. Other innovations have contributed to transform what is possible in roofing design, such as Metrotile's integrated vents.
To learn more, download our eBook on Metrotile ventilation.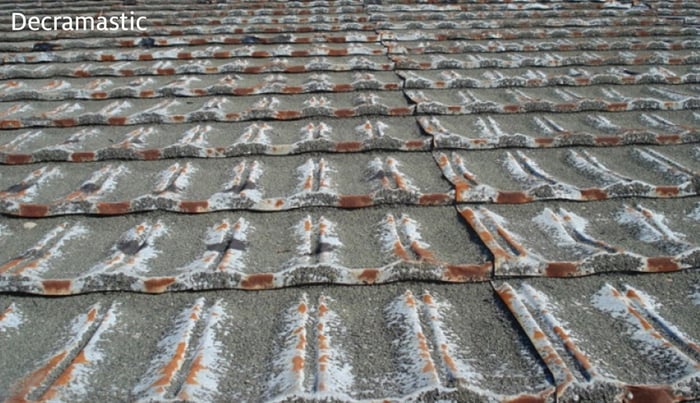 Pictured above: Rusted demacrastic tiles.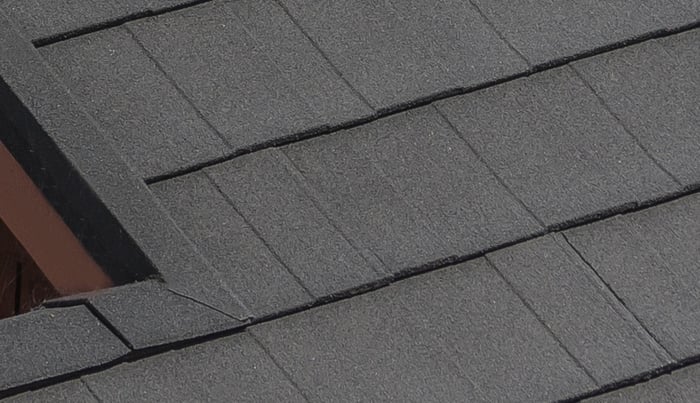 Pictured above: modern Metrotile stone-coated steel, which is made of 100% New Zealand sourced ZINCALUME® steel.