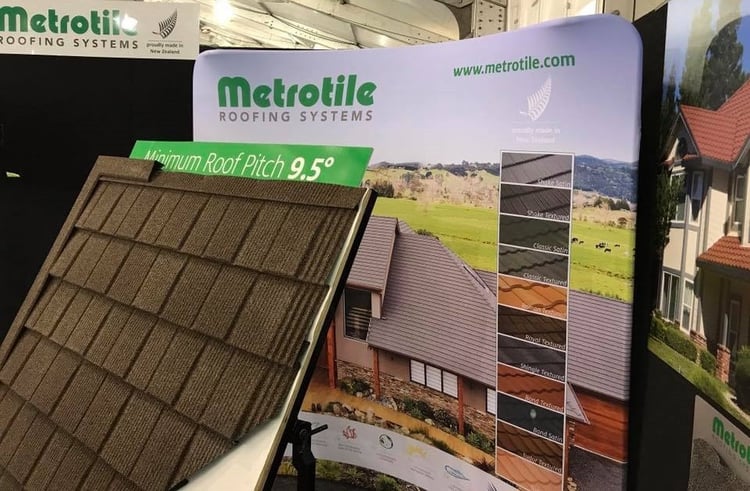 We were thrilled to feature at the Auckland Home Show last week, where we officially launched our brand new innovation, the Shingle Concealed Fastening System. In this blog, we're going to look at how our innovative new product is making roofs more reliable, watertight and durable than ever before.
Want to find out more about our innovative Shingle Concealed Fastening Roofing Solution? Check out our product page here.
Introducing our revolutionary Shingle concealed fastening roofing system
Metrotile's new Shingle concealed fastening roofing product is an innovative system that offers genuine roof watertightness. With an interlocking Secure Lock (SL) lap system that can be installed direct-to-deck, this is a product a cut above others comparable to it in its industry.
Key features of our CF Shingle System:
True concealed fastening
Innovative interlocking
Minimum roof pitch to 9.5 degrees
International test reports
New Zealand Steel
The fastest and easiest stone-coated steel panel system to install on the market
Our CF Shingle uses the esteemed method of concealed fastening to affix panels to the roof. As the diagram below shows, the back-fastening tab of the first panel folds over itself, which provides strength and a secure area to fasten the next panel. The next panel conceals the fasteners to ensure they are not exposed to the weather.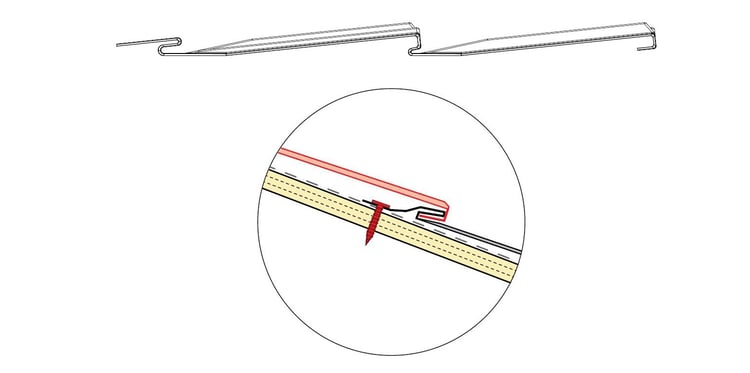 Roofing professionals are drawn to our CF Shingle product as there are currently no other products like it on the market. While other brands may claim their fastening systems are covered, they're actually still exposed and can be easily deteriorated by the elements.
Homeowners are excited to finally have assurance that their home will remain healthy and weatherproof, even in the most extreme weather conditions.
Benefits of the CF Shingle Fastening System
If you're looking at products to build a new home, here are the more advantageous features of our CF Shingle system:
Durable and long lasting. Like our other roofing solutions, our CF Shingle solution is designed to last and endure even the harshest weather conditions.


Environmentally friendly. Unlike Asphalt Shingles which are a petroleum based product, our CF Shingle panels are 100% recyclable.


Can be installed even in extreme weather. Because our CF Shingle solution is made of steel, it will not expand, contract, or crack at below freezing temperatures, or during extreme temperature fluctuations.


Provides sound protection from external noise by allowing for a direct-to-deck installation


Class A fire rating. Constructed from 100% New Zealand sourced steel and natural stone granules, our CF Shingle product offers superior protection against potential penetration and spread in case of fire.


Engineered and manufactured to meet the most stringent wind resistance tests in the industry. Our CF Shingle solution is able to withstand hurricane-force winds of up to 190kph.
Our CF solution is available in three stylish profiles
CF Shake:

CF Slate:

CF Shingle:

Metrotile's highly innovative CF Shingle system is a world first that resembles the look of traditional Asphalt Shingles, while keeping out the harsh wind and rain. Where other systems leave gaps and screws exposed, our unique CF Shingle protects all fastening elements, making our roofs more reliable, watertight and durable than ever before.
Want to find out more about our innovative Shingle Concealed Fastening Roofing Solution? Check out our product page here