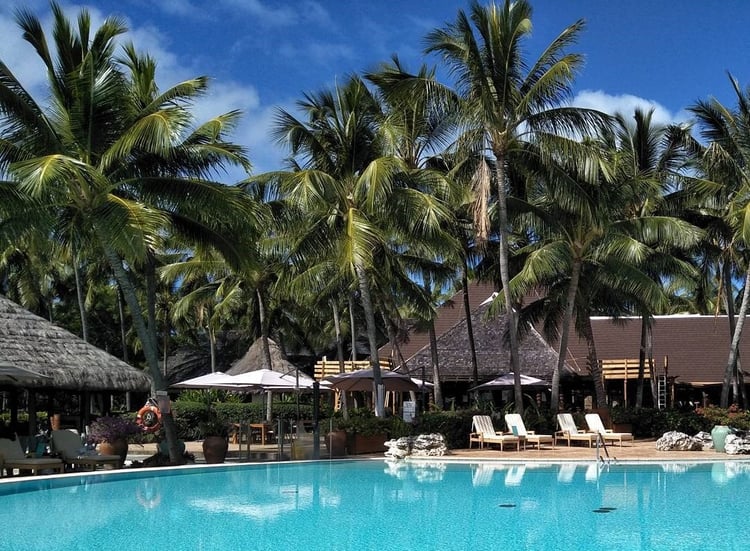 Stone-coated steel roofing is certainly not just for residential projects. In fact, it can be used on all sorts of buildings - gorgeous commercial resorts on tropical islands for one… So, don't be fooled by traditional thinking that metal roofing is only for housing.
The versatility of Metrotile stone coated steel roofing on commercial building projects was demonstrated recently in an impressive resort project on the Isle of Pines in beautiful New Caledonia.
In this blog, we look at the Le Meridien Ile des Pins resort project and why Metrotile Shingle was the ideal fit.
Stay up-to-date on the latest in roofing with our blog.
Le Meridien Ile des Pins is a stunning private island resort - the stuff of dreams for those looking for a slice of pacific paradise. Settled in the heart of the New Caledonia Barrier Reef, a UNESCO World Heritage Site, Le Meridien Ile des Pins overlooks white sands and turquoise waters. So, when it came to renovating they needed to use materials and products that would be in keeping with the aesthetic and be relied on to perform.
The original roof was made of cedar shingles and installed 15 years ago. They had since broken down and lifted. They needed to go and they needed to be replaced by a much more durable roofing solution. The first part of the resort to be repaired was the reception area and restaurant roof. Next will be the accommodation.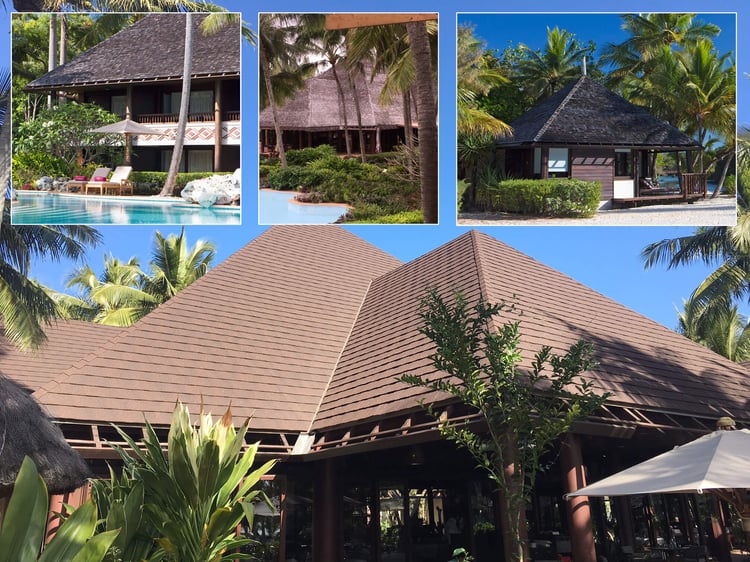 Pictured above: The split cedar shingles have been replaced by a product that will last.

Metrotile distributor, Thierry Hardy from the company ACGM, headed the local installation team that fitted the Metrotile Shingle at the resort. Metrotile provided professional training for the team with Bradley, our Technical & Training Manager flying out to the island and conducting a full week of training and support.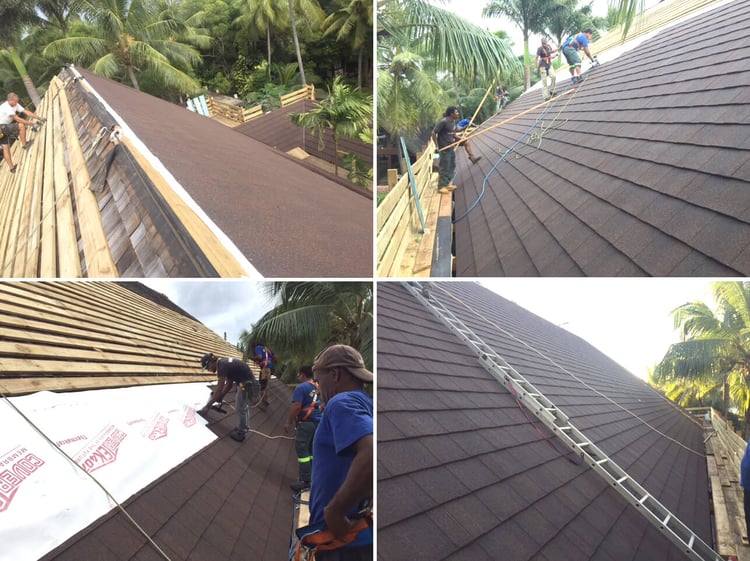 Pictured above: Installers at work.
Our Metrotile Shingle textured-finish tile captures the subtle look and charm of low-profile traditional shingles but with all the benefits of stone-coated steel. With a Metrotile Shingle roof, you can eliminate the delaminating, lifting and general break-down caused by strong UV rays and high winds associated with other shingle roofs. With its exceptional durability, a Metrotile Shingle roof offers superior performance.
Metrotile Shingle comes in a choice of natural weathered tones to recreate the visual appeal of timber, asphalt or fired-clay shingles.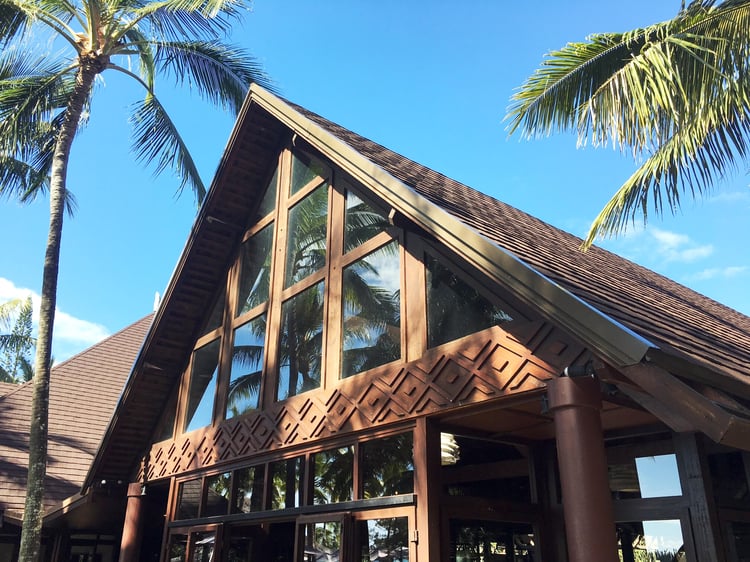 Pictured above: Completed restaurant roof.
Stay up-to-date on the latest in roofing with our blog.