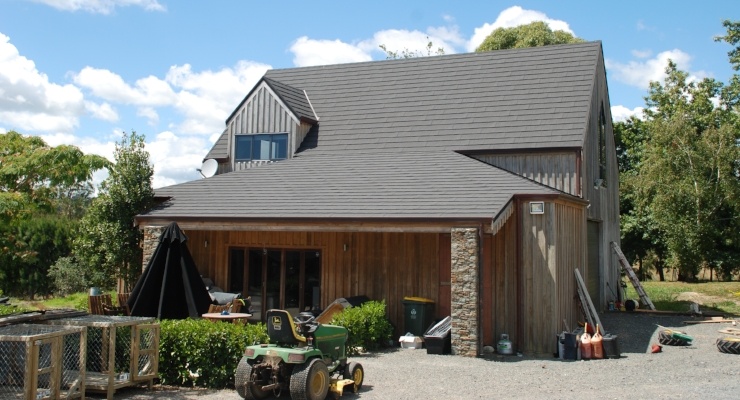 Getting a new roof on your home is so much easier than you first might think.
Roof installation is often quick and simple - the result will dramatically change your home for the better and the process can conveniently have very little impact on your day-to-day life.
The key to a warm, dry and comfortable house is a strong reliable roof – it protects your home and everything that lives underneath it. So, when you're going ahead with such an important project, make it a stress free one by doing your research and choosing the right roofing partner.
To find out how easy a re-roof can be, check out our interactive tool "Re-roofing made simple" where we clear-up common misconceptions and questions about the process.
SOme things to consider
Below are three examples of things you'll want to research before your re-roof project.
1) What type of roof should I choose?
It's a good idea to figure out what style of roof you have so you know the material that's best suited to your house and the surrounding conditions. Talk to a roofing expert about your roof – both your current roof and the one you want.
2) What's it all going to cost?
Getting a transparent quote is the key – so there are no hidden costs. This way it will be easy to weigh the long-term benefits of a new roof, quality workmanship and materials against the price.
3) Is my re-roof weather dependant?
It's a good idea to choose a time of year that's usually dry and calm in your area. With a run of good weather your new roof will be sorted quickly – usually between 3-5 days.
Further Considerations when re-roofing
The above considerations are only the beginning. When going into your re-roof there are a number of things to consider and questions to ask. How do you tell if your house needs a re-roof? If it does, where do you start? What type of roofing do you need and which roof installer do you use? Get clarity on these and you'll be well on your way to a stress-free re-roof.
Our interactive tool will answer these questions and give you guidance on what to consider when re-roofing.
It covers:
How to tell whether to replace your roof
Timing of your re-roof project
The best roof style for your home
Finding the right roof installer
Guarantees and how to decipher cost-estimates
Project duration
How to prepare for a re-roof
To learn more check out our interactive tool "Re-roofing made simple" and find how easy the process can be.