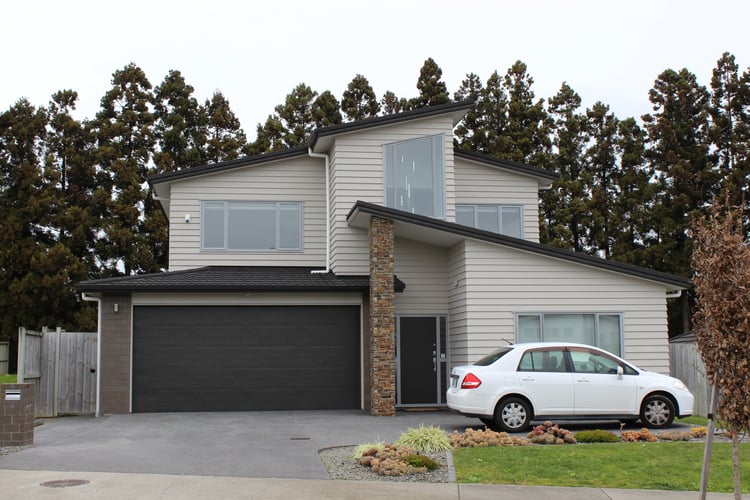 Planning and designing your home from scratch is an exciting project, and here at Metrotile, we want to help you stay up-to-date on the latest in roofing technology so you can achieve the home of your dreams.
One of the latest trends in roofing and design is Mono pitched roofs. Mono pitched roofs are a great option as they offer a stunning and modern architectural look that's easy and hassle free to construct.
This blog is going to take a look at how the aesthetically pleasing mono pitched roofs can work superbly with our stone-coated steel products. We want to break the traditional perception that it's only possible to use longrun roofing on mono pitched designs.
Find out more about our innovative CF profile, which can be used at a minimum pitch of 9.5 degrees!
When planning a new build, it may not be your first instinct to make your roof a priority. However, your roof is crucial to the health of your home. It's the part of your home that protects you from the harsh elements, so it's an aspect that needs to be well considered and researched.
Recently, there's been a growing trend toward mono-pitched roofs, a single sloping surface design that differs from the traditional and common gabled roofs that pitch in two directions. Traditionally, people utilised the mono look for their garages and sheds, but an increasing number are now employing them on their homes. Also known as skillion roofs, they consist of a single surface and usually standalone - meaning they don't need to be attached to any other part of your roof.
The key advantages of this look are that they're easy to construct and can be completed with less labour than traditional gabled roofs. This means they can be completed in a shorter timeframe, at a cheaper expense. They can also add size to interior rooms while giving a great look to the ceilings, if their design follows the pitch of the roof.
Check out these stunning homes utilising our stone-coated steel products on their mono-pitched roofs: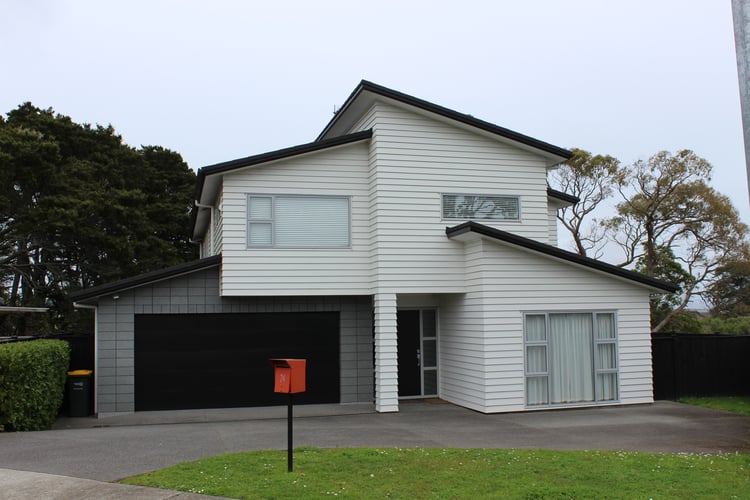 In the shots above and below we can see two different homes with a distinct, unique and modern look with multiple mono pitched roofs, both using Metrotile products.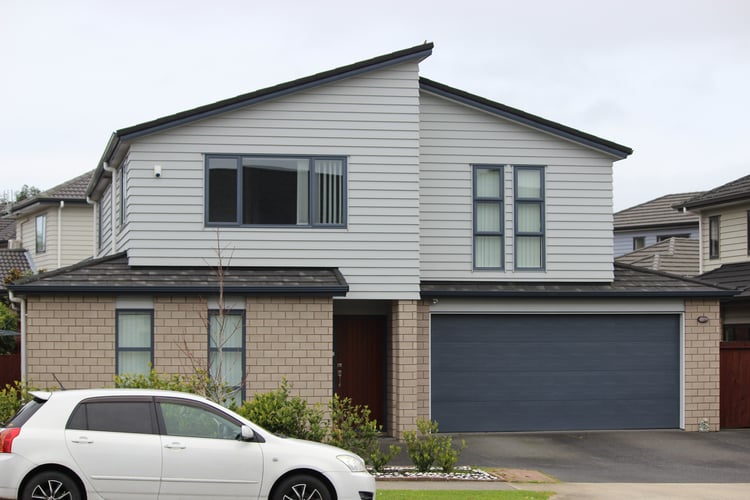 Our Metrotile profiles fit a minimum roof pitch of 15 degrees. In fact, our latest innovation, the CF Shingle, can fit a minimum roof pitch of 9.5 degrees.
New technologies or materials are always available for your new build, mono-pitched roofs being no exception. Metrotile products look superb with mono-pitches and are easy to construct, durable and look superb.
Want to find out more about the latest in roofing technology? Check out our latest innovation here.