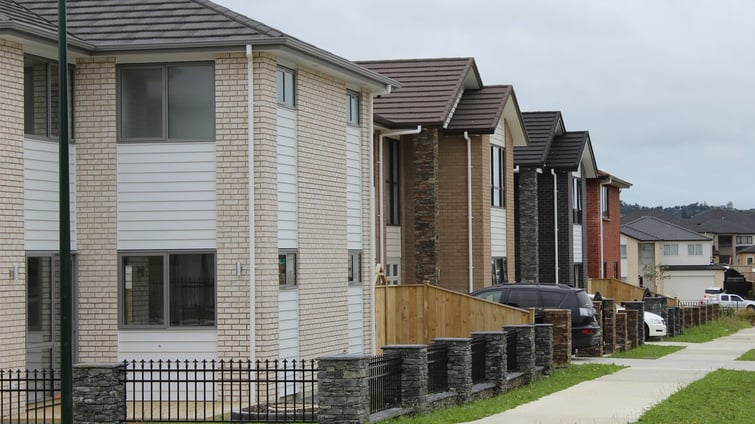 When building in a medium to high-density residential area you can choose to enjoy the benefits of a high-pitched metal tile roof for your house design. Higher pitched roofs give the valuable advantage of providing extra roof space and effective moisture ventilation.
With the latest focus on greater housing density in New Zealand, particularly with the introduction of Auckland's Unitary Plan, there's thought that in areas of medium to high-density, that only low pitched roofs can be used…
We want to be clear that this is not the case - you can absolutely choose to have a high-pitched roof in your design. They deliver superior performance and are a great architectural choice.
In this blog, we explain that metal tile high pitched roofs are the smart choice for medium to high-density residential areas and are recognised as an approved building option in Auckland's Unitary Plan.
Find out more about the extensive Metrotile pressed metal tile product range


Auckland's Unitary Plan – roof design specifications
As most New Zealanders and particularly Aucklanders are aware, building medium to high-density residential houses is a focus for the super city, in response to the large housing demand. The Unitary Plan outlines building roof design specifications for the focus areas and for designers and architects it's important to be aware that roof design specifications are certainly not limited to low pitch.
The Unitary Plan states that in a Mixed Housing Suburban Zone: "Buildings must not exceed 8m in height except that 50 per cent of a building's roof in elevation, measured vertically from the junction between wall and roof, may exceed this height by 1m, where the entire roof slopes 15 degrees or more."
And with height in relation to boundary, the height and bulk of buildings at boundaries must be managed to maintain a reasonable level of sunlight access and minimise adverse visual dominance effects to immediate neighbours.
"Buildings must not project beyond a 45 degree recession plane measured from a point 2.5m vertically above ground level along side and rear boundaries."

ANCO Properties Development Limited
ANCO are a great example of a building company who have used high pitched, Metrotile roofs in a medium density housing development in Flat Bush, Auckland. ANCO has used Metrotile pressed metal tiles on 22.5 degree pitch roofs giving their designs the look they were after, and the higher pitch roofs delivered the added roof space and moisture ventilation. Minimum pitch for pressed metal tiles can be 12.5 degrees for example Bond, Classic, Tudor, Roman and Antica.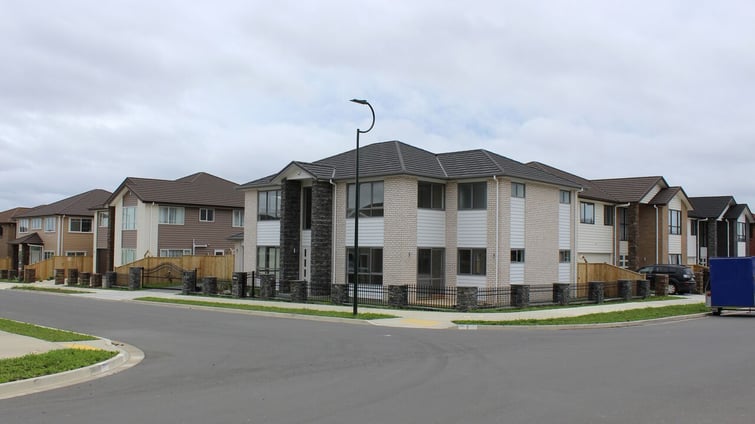 Find out more about the extensive Metrotile pressed metal tile product range