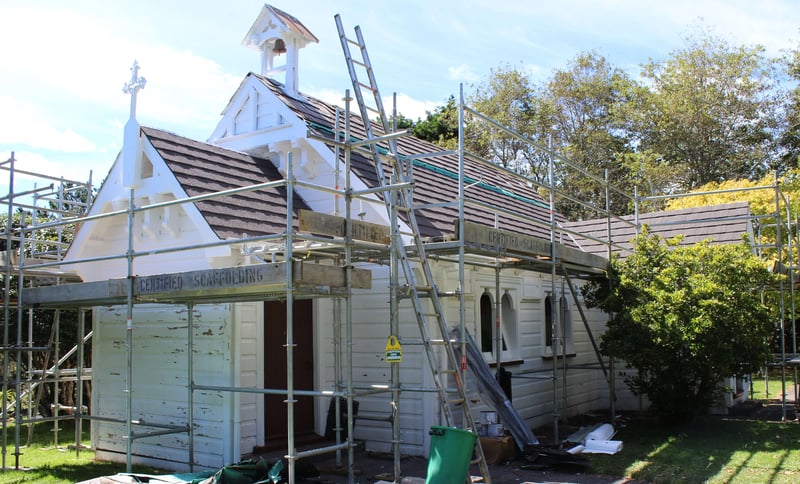 When it comes to choosing roofing tiles, quality is key- you need a high-performance product that stays true to the building design and looks great. Whether you need to rejuvenate a facade or are undertaking a new project for an entire building, you want to ensure you're working with the best roofing products on the market.
As a roofing professional, sometimes you may feel limited by traditional perceptions or your own experience of roofing products. Perhaps you haven't seen pressed metal panels being used in recent years, or aren't sure whether they're right for your project.
Metrotile provides high performing shingle roof tiles, which are ideal for commercial projects and heritage buildings. Metrotile Roofing Systems have a number of benefits, as shown in the recent case study of the St James' church in Auckland. To find out more about how this superior roofing product could work for you, read on.
Learn more about the benefits of pressed metal panels in our new interactive guide
Without a vital roof refurbishment, historic St James' church in Ardmore was in danger of being forced to close. Several of the hardy shingles installed in the 1990s had blown off, causing leaking.
Local business SH Roofing Ltd undertook the new roofing project using Metrotile's shingle textured finish tile, in the shade of weathered timber for the main roof and bell tower. These tiles are designed to withstand UV rays and high winds, ensuring performance whatever the weather.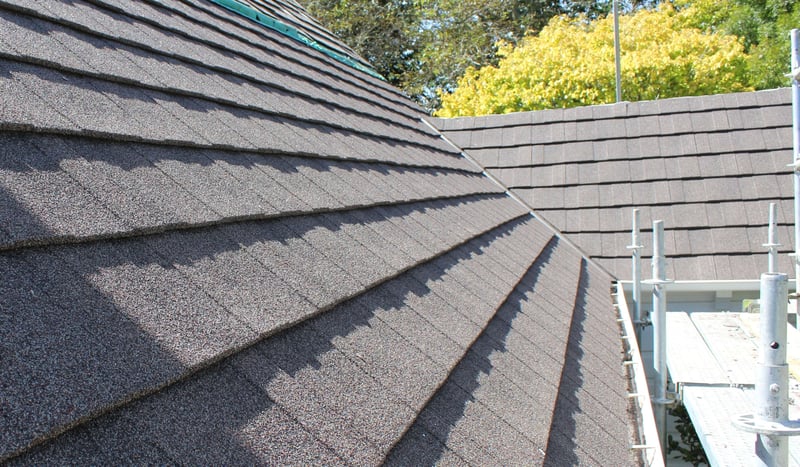 Metrotile's shingle textured finish tiles on the church roof
The existing tongue and groove sarking and all of the timbers were in good condition, so the metal shingles were installed directly onto the sarking sub-structure with a new underlay. The complete church re-roof took place over four days in March this year.
SH Roofing Ltd owner, Scott Harris said once the scaffolding was up, re-roofing of the church was a straightforward operation. The installation team "set aside four days to remove the old hardy shingles and install Metrotile's shingle".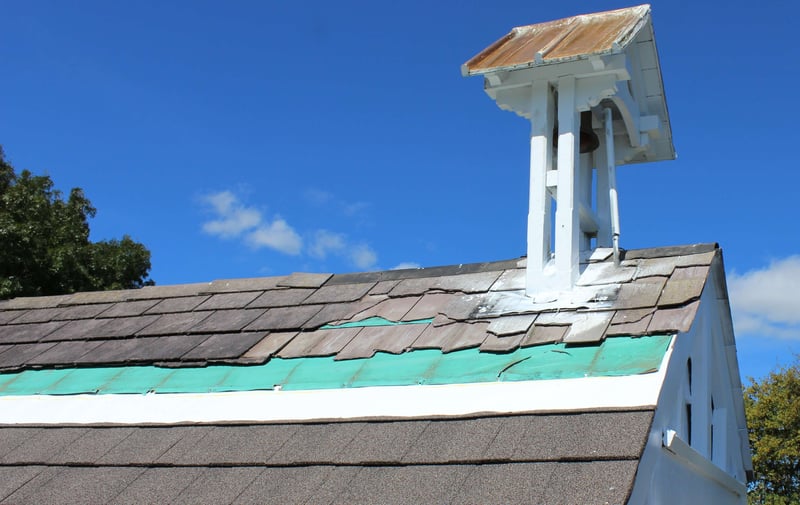 Damaged tiles on the bell tower
Project manager Barry Wrigg said the new roof not only offered superior protection, it also looked great. The exterior now matches the magnificent interior of the church, with its kauri tongue and groove ceiling and exposed beams.
Listed as a Category Two historic building, there were additional aspects to consider as part of the project before work could commence. Using Metrotile's shingle tiles made this process effortless as the style of the original roof was never compromised.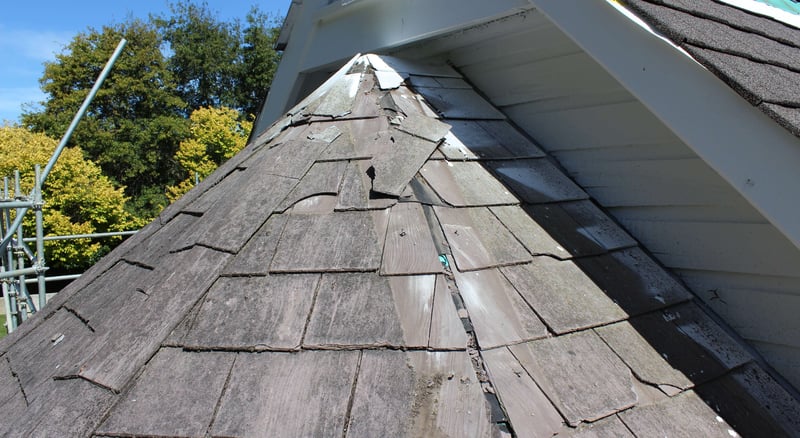 Original tiles were broken and leaking due to weather impact over the years
Stone-coated pressed metal tiles use new technologies and materials compared to other traditional roofing products, offering several benefits including durability and an attractive aesthetic. Metrotile's shingle tiles are ideal for commercial projects and heritage buildings as they retain the look and feel of the original structure. With Metrotile's 50-year warranty you also have peace of mind when choosing our products.
If you're looking for an innovative product for your next commercial or heritage building project, Metrotile's metal shingles are a great choice. Metrotile Roofing Systems perform under pressure while giving you the look you want, guaranteed.
Learn more about the benefits of pressed metal panels in the new interactive guide