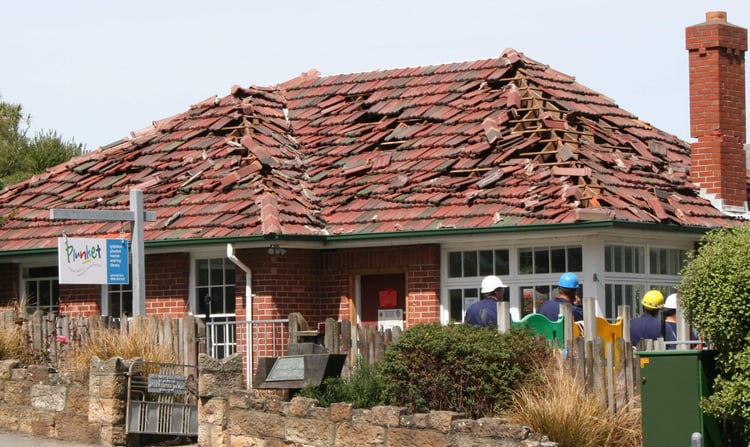 In a country prone to earthquakes, it's vital to have a roofing system that not only protects your home, but more importantly - your life and safety. Our pressed metal panels are ideal for houses in areas of potential earthquake activity because they're lightweight, and installed using an interlocking system which offers greater security.
In this blog, we're going to look at why our metal roofing products are the ideal roofing solution for homes in areas susceptible to seismic activity.
Want to find out more about Metrotile's superior earthquake performance? Read our case study here.
Our Lightweight Roofing System
One of our new build projects in the South Auckland suburb of Flat Bush achieved a Terracotta tile aesthetic with our lightweight pressed metal panels in Roman. This was chosen over the heavier concrete tiles due to the reduced risk of damage, injury (or worse) during a potential earthquake.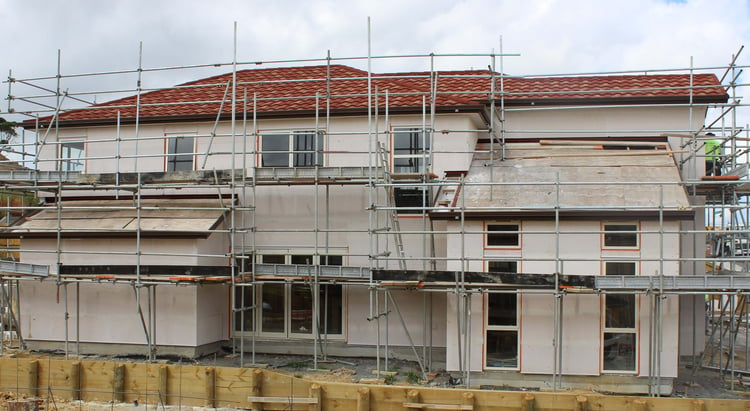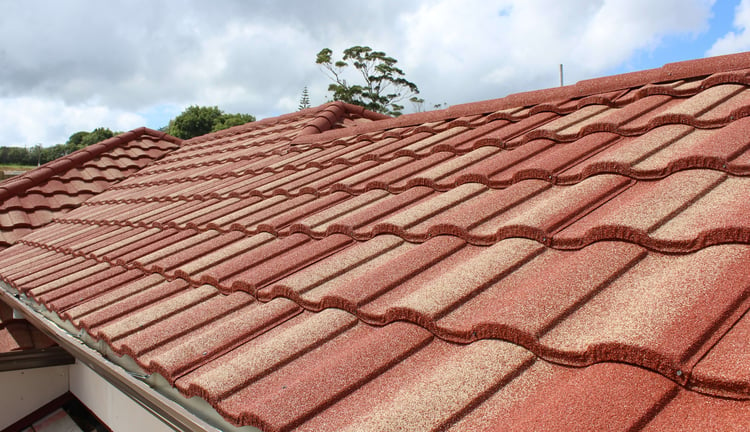 The photos above show the Flat Bush home with our lightweight pressed metal panels in Roman.
With New Zealand having been rocked by a number of major earthquakes in recent years, it's paramount to have a roofing material which is going to protect you. Our steel panels have a number of features that give them a greater seismic performance.
Firstly, our metal panels weigh roughly seven times less than concrete tiles. This significantly lighter material results in smaller inertia forces when your home is rocked by a potentially devastating earthquake.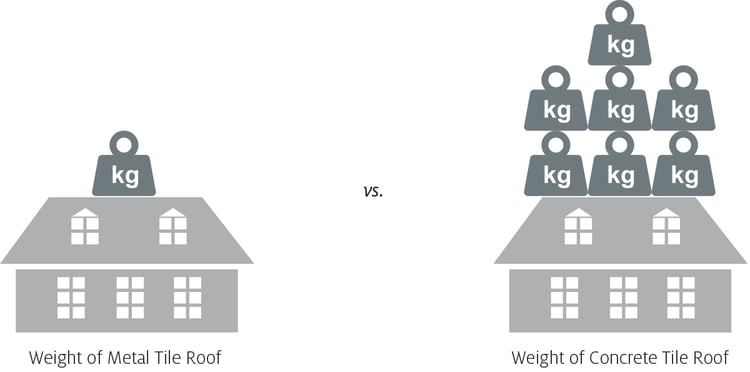 For example, during the 2011 Christchurch earthquakes, no major damage occurred on homes with pressed metal panels. However heavy concrete and clay tiles didn't react as well with some homes seeing a complete loss of their roofs.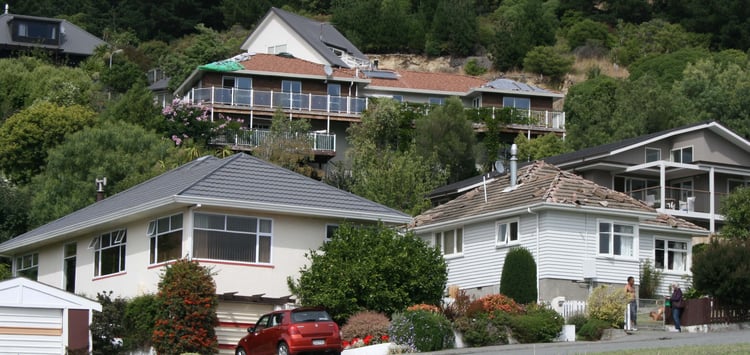 Pictured above: House on the left with lightweight metal roof intact after earthquake while house on the right with concrete tile roof has been damaged.
Benefits of a Lightweight Roofing System
As well as superb seismic performance, a lightweight roofing system offers a host of other benefits, including:
A weight of less than 7kg/m2. Our roofs are a lightweight system, so considerable costs can be made during construction without compromising on quality and durability.
Savings on core foundation design
The potential to adapt roofing without having to vacate the property
Reduced installation times with potentially less disruption to property owners and neighbours
Superior durability and performance during extreme weather scenarios
There are also phenomenal environmental benefits too. Not only can our steel be recycled time and time again, we also reduce carbon emissions via more efficient transportation costs.
Metrotile's superior interlocking roofing system
Our roofing systems are installed using an interlocking system which means our panels are individually fixed and less likely to fall through the ceiling during an earthquake. This interlocking and overlapping mechanism also resists wind lifting while keeping out the harsh elements.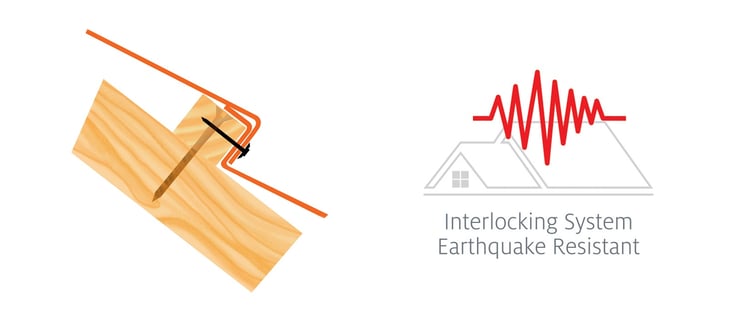 The photo above shows how our Interlocking System is earthquake resistant. The panels are fixed onto a batten for ultimate security.
With the earthquake prone landscape of New Zealand, it's essential to have a roof that's going to keep you safe. Not only do our panels have a great seismic performance, they're also durable and provide a striking aesthetic that'll last you a lifetime.
Want to find out more about Metrotile's superior earthquake performance? Read our case study here.