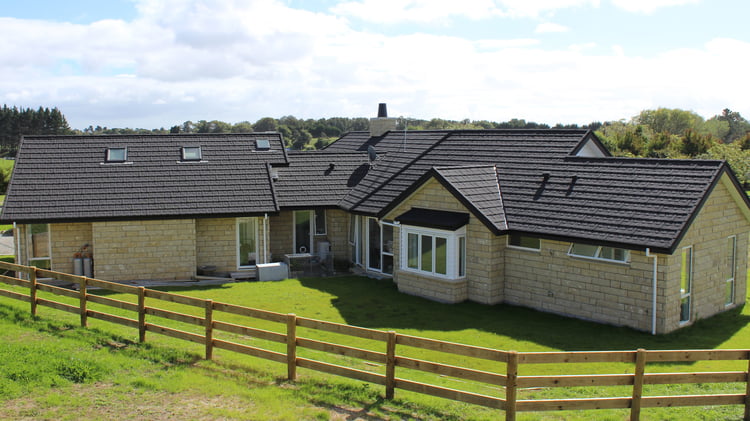 The roof on your house keeps out the weather and ensures that you and your family live in a protected, safe and healthy environment. Pretty logical, right? But what about the ventilation systems in your roof? How do they impact the health of your home?
Although you would like your house to be weathertight and safe, you also need to allow for moisture ventilation and airflow. You may not have considered the impact that penetrations in your roof may have on things like sanitary pipes and mechanical ventilation.
In this blog we look at the importance of choosing the right ventilation options for your roof, to ensure your home is a warmer, drier and healthier place to live.
Want to find out more about how Metrotile's high quality roofing products can benefit your home? Check out our roof vent options here.
With the cold and humid climate conditions that we experience in New Zealand, having a way to ventilate your house and allow for moisture to escape is really important. The last thing you want is to trap moisture in your home, which can create serious moisture problems like mould and dampness – a recipe for health issues.
Moisture is caused by our everyday activities like showering, cooking and doing the laundry, and outlet vents are used to channel this moisture outside. But if these vents are going out through the roof, how do you ensure that the performance of your roof isn't impacted?
Our Metrotile vents are part of our High Performance Roofing System. Their unique design means there are no penetrations cut into the roof, and no need for other trades people to get up on the roof after your roofer has completed the installation. They require no further flashing and when installed by a trained, qualified roofer, they contribute to a weather-tight roofing system.
Case Study: Ventilation with Metrotile
Here's an example of ventilation, done the right way with Metrotile.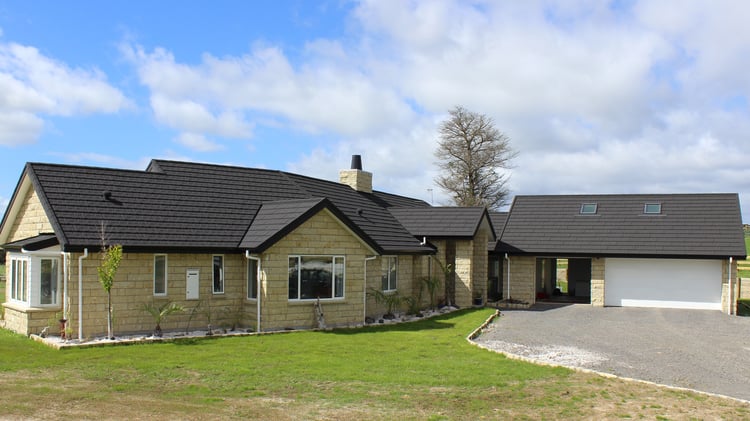 Michael Van Bruegal's 2016 new build in Ardmore was his pride and joy. Michael started his roof planning by first contacting experienced roofer, Scott Harris. Michael knew Scott after a fantastic roofing experience at his previous build ten years earlier.
Michael put Scott in touch with his builder John Boyd from BHF Construction, and they worked together on the roof install programme, including plans to replace the usual penetrations for sanitary pipes and mechanical ventilation with Metrotile's integrated vent tiles. This gave his roof the added security of moulded vents that lapped seamlessly into the roof without the reliance on silicone to remain weathertight.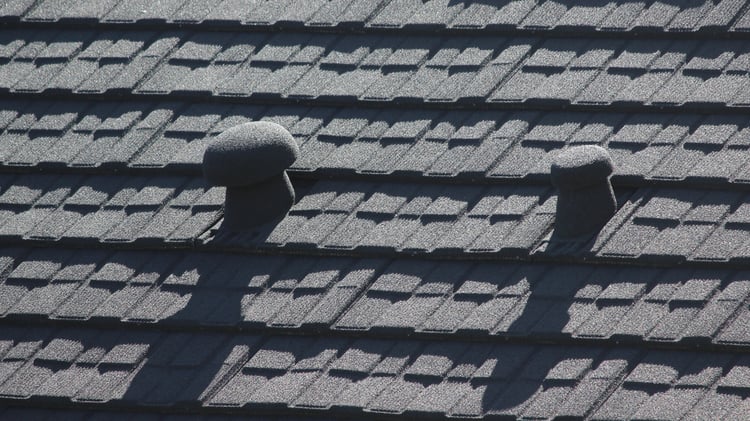 Ducting the mechanical ventilation straight up also increased the extractor's efficiency, compared to the normally accepted method of running ducting long distances to the soffit and squeezing it down to fit between the top plate and the roof. Our Metrotile vents helped to create a healthier, drier home.
Metrotile integrated vent options
We offer three integrated vent options at Metrotile, each suited to specific ventilation methods.
LV75 Roof Space Vent
The Metrotile LV75 roof space vent is designed to provide an integrated outlet for the passive release of moisture laden air from the roof space.


HV110 Sanitary Vent
The sanitary vent provides a means to release sewage gases to the exterior of the structure or outdoors through the roof.


HV160 Extraction Vent
The Extraction vent is designed to provide an integrated outlet for both passive and mechanically vented rooms. It's an ideal outlet for bathroom, kitchen and laundry extraction systems.
Metrotile integrated vents mean that you don't need to sacrifice the performance of your roof for ventilation- you can have both!
Interested in finding out more about how Metrotile's high quality roofing products can benefit your home? Check out our roof vent options here.