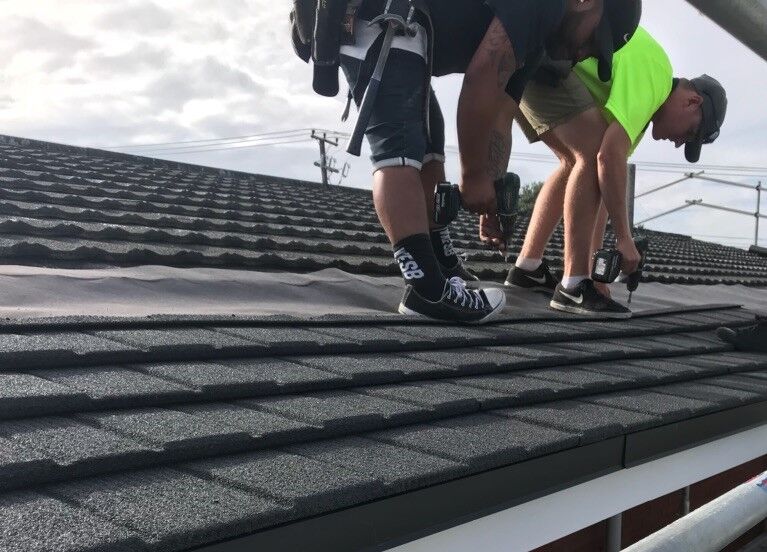 Installing a new roof is not an everyday activity. Because most people have little experience with roofing and probably have outdated information to guide them, it's easy to make the wrong choice on an important decision. Recent developments in the roofing industry include new materials and new technologies, innovations that have changed what's possible.
In this blog, we're talking about how you can install a new roof right over the old one. Whether your roof is damaged or worn out, in need of a re-roof, Metrotile's concealed fastening (CF) profiles make the job easy.
Design of Metrotile roofs
Metrotile's CF profiles have been carefully designed to preserve the familiar appearance of a traditional shake or asphalt shingle roof. A range of natural, weathered tones are available, so that you can recreate the rustic appeal of fired-clay, timber, or asphalt.
These profiles have been cleverly engineered to resolve the ongoing issues suffered by many homeowners with traditional roofs. The solution is largely down to the innovative concealed fastening system. Roofing panels interlock, resisting wind lift and fully sealing fixings. As all fastenings are protected from the elements, these roofs are watertight and reliable in a way that wasn't possible before.
Other shingle roofs are prone to lifting, delaminating, and generally breaking down. This is caused by high winds and strong UV rays. In contrast, Metrotile's CF profiles are highly durable, delivering world-class performance.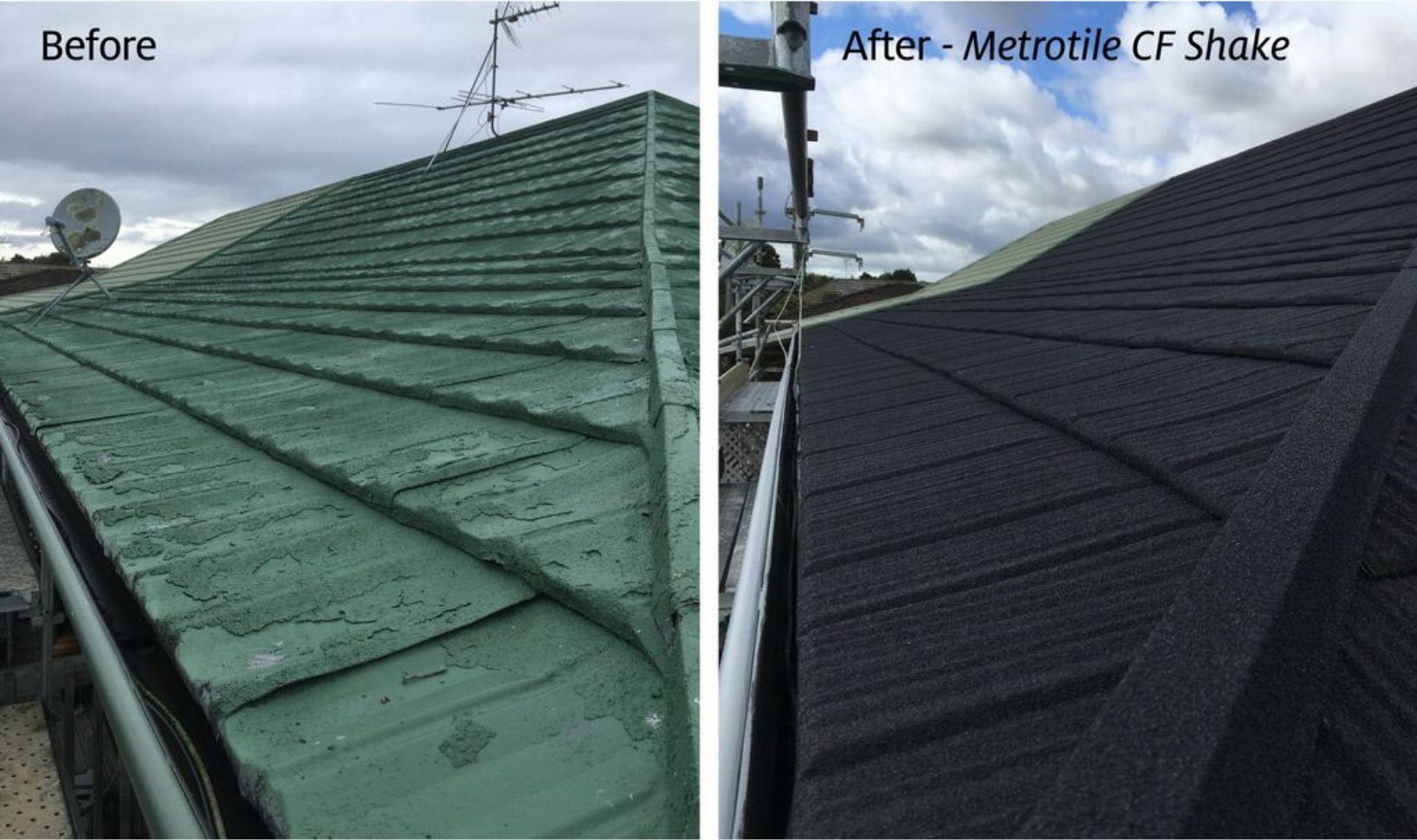 Why concealed fastenings?
The concealed fastening system allows the panels to be fixed directly to a plywood substrate, or to battens. As the batten fixing space can be matched to the old tiles, you can install the CF panels directly over your existing decramastic or asphalt shingle roof. This makes Metrotile's CF Shingle the fastest stone-coated steel shingle roof to install.
The concealed fastening system is also beneficial in other conditions. Metrotile products are fire-resistant to the highest standards and wind resistant in extreme conditions, up to 190kph. Even the brutal Kiwi sun has been factored in, with a UV-resistant coating.
In an earthquake, you'll know that your roof is a 'Lightweight Roofing System' weighing in under 7.5kg per square metre, with interlocking panels that are less likely to fall. A lightweight roof saves you money and time, whether it's a re-roof or a new build.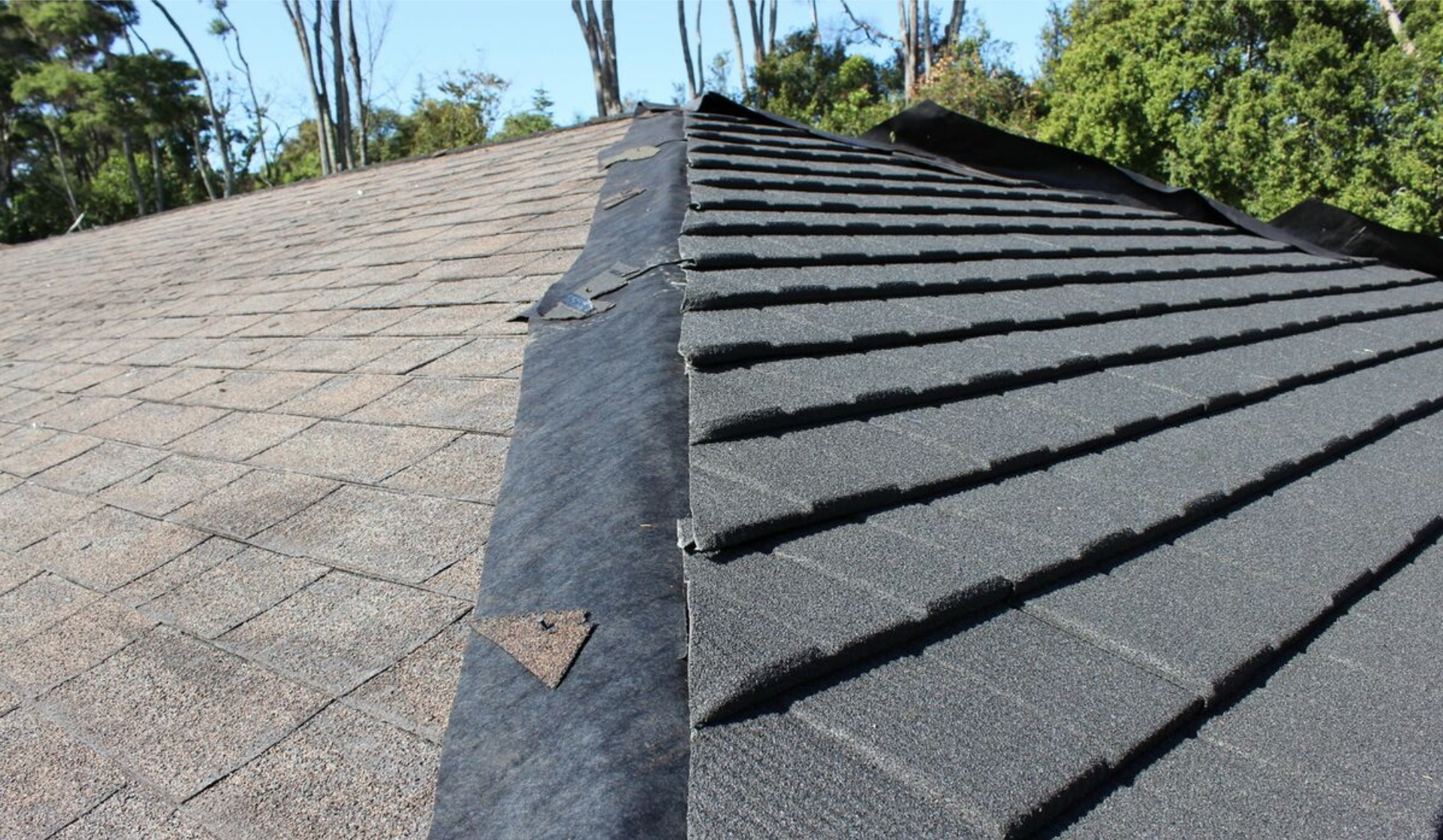 The benefits of ROOF OVERLAY
You receive security when you install a Metrotile roof, because it's a durable roof that'll protect the house and your family from the elements. It's a high-performance roofing system made in New Zealand, and it includes a 25 year warranty plus 25 years pro rata, for your peace of mind.
When you install a new CF roof over an existing roof, you're saving time and money, and you're keeping a roof-load of waste out of the landfill. It reduces waste due to the old roof staying put, whilst increasing your homes security.
When re-roofing with concealed fastenings, your home won't open to the elements during roof handover and will give you a feeling of comfort and security. This especially holds true in winter, when you can never rely on the weather.
The new way to install' a roof over the old tiles means less time, money, and stress is involved. Designed to look like a traditional, rustic shingle roof, Metrotile's CF panels look the part without recreating the problems.
Waterproof, windproof, durable and strong, a concealed fastening system provides high performance without compromise. Experience the assurance of a quality roof with Metrotile's CF panels.