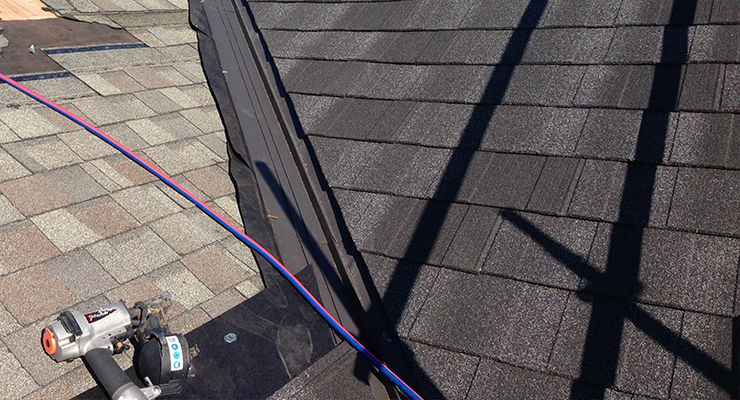 It's a common misconception that a re-roof causes significant disruption to a homeowner's daily routine. We're happy to tell you that's simply not the case! With the right contractor who's an experienced professional, having a brand-new roof installed is much easier than you think.
Read on to find out how a re-roof project will impact your life, or for more information, download our free guide 'To re-roof or not to re-roof.'
You don't need to move out
Most people think you have to move out of your home before a re-roof can start. But you can stay and continue your normal routine in your own home while your roof is getting replaced. Your roofer will be careful not to cause any damage and they'll even make sure it stays waterproof, just in case it rains.
You do need to think about the weather
Did you notice damage to your roof over the winter? If so, we suggest a quick repair to stop any leaks. But as soon as you can, plan to re-roof when it's dry and calm. Talking to an experienced roofer will help you to decide when is the best time to start this short project that will protect your home for many years.
It's actually a pretty quick job!
Are you worried about how long it will take to complete your new renovation project let alone a full re-roof? You might be surprised to hear how fast it is to replace your roof. With an experienced professional and the right weather conditions it can take as little as 3 – 5 days. Yes, that's right, from start to finish, your re-roof could be finished within a week.
Roofers work one section at a time
Are you worried that it might rain and more damage is done to the inside of your home? There's no need to worry. An experienced professional usually removes the roof in sections and replaces each section before moving onto the next one.
Just make some space for the contractor
Are you worried that your chosen roofer will disrupt access to your home? How much space does a contractor need? Don't worry. They only need enough clear access for the new roofing materials to be delivered and the rubbish to be removed. Talking to your roofer will help to alleviate this concern.
Is it really that simple?
That's right: a re-roof can take as little as 3 days. You don't need to move out. And the only thing you need to prepare is space in the driveway for a delivery truck and installers. Easy!
Want to know more about the process from beginning to end? Check out our interactive infographic that will answer all your questions. You'll see it's much easier than you first thought and you'll be ready to start your re-roof project sooner than you expected. And we're right here, waiting to offer expert advice and guidance.