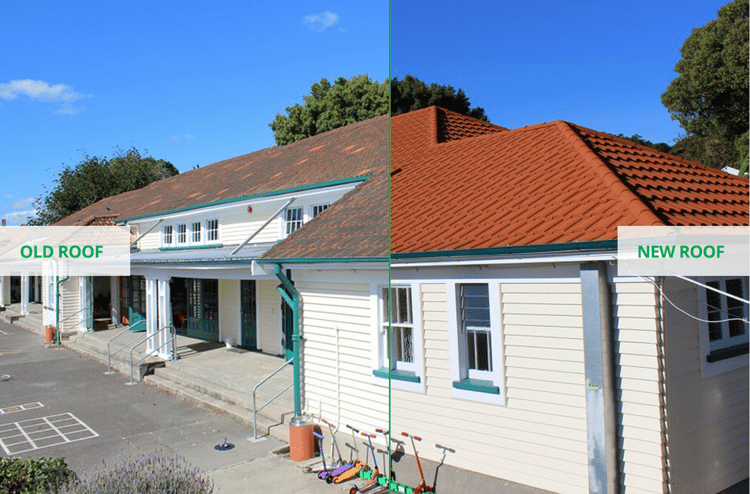 Admittedly, sometimes when people think of renovating their home, the step of 're-roofing' can seem a little daunting. As people who know the ins and outs of re-roofing, we can assure you that this doesn't have to be the case.
In fact, getting a re-roof is simple, the installation process can have very little impact to your everyday life, and the result will be hugely beneficial to the structural integrity and appearance of your home.
In this blog we show you how to work out whether your house needs a re-roof and what's involved in the re-roofing process – all with the help of "Re-roofing made simple," our free interactive tool.
Our interactive guide "Re-roofing made simple" is a fun way to simply and quickly start your re-roofing consideration process. It has been designed to help you discover:
What to look for when considering whether your roof is in need of replacement, based on different roofing materials, and tell-tale signs your roof could be exhibiting right now.
Where to begin in your re-roofing journey- what should you consider?
How to find the right roof installer that you can trust, and what to expect in a roofing quote.
Answers to your most common questions- like "How long will it take?", "Do I need to move out?" and "What else do I need to prepare?"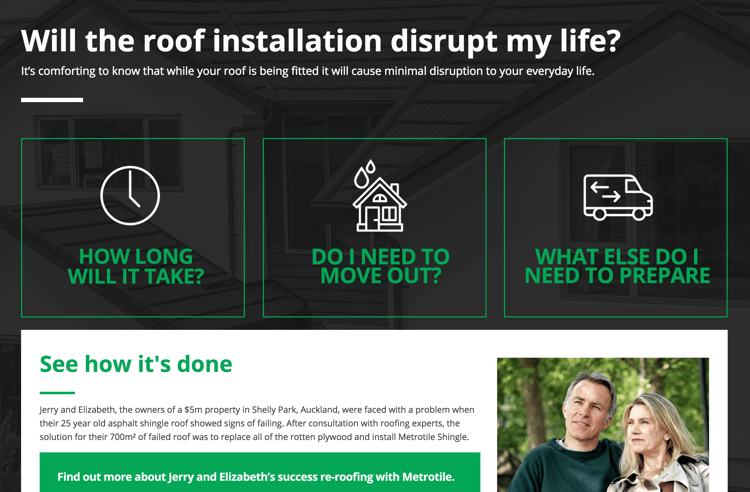 Not only will "Re-roofing made simple" help you consider your re-roofing needs, it's also a good starting point on the journey to researching re-roofing and how to go about it. This is helpful as it's a smart idea to do a little of your own research before talking to a roofing professional. This way you're prepared with questions, know what to look out for and aren't completely caught unaware by roofing terminology.
If you take one thing away from this, make it that a quality re-roof that adds strength and value to your house, can be a simple undertaking.
Check out our free interactive tool, "Re-roofing Made Simple" to find out if a re-roof is right for you!
Don't know where to go next, or who to turn to? Here at Metrotile, we're roofing experts and our team is here to help you. Contact us for answers to any of your roofing questions and expert roofing advice.