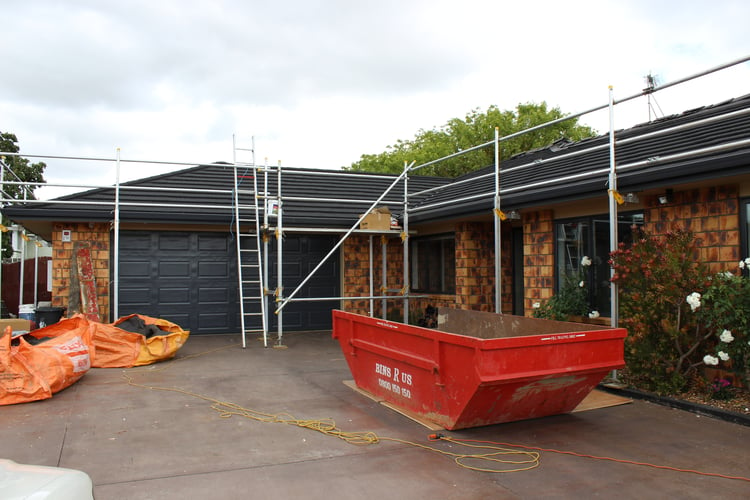 Home renovations are more exciting now than they have ever been with so many options available to change the look, feel and function of your home.
Like many home owners, there are probably some things you'd like to change about your current home. You're already planning your next renovation project and can't wait to get started, but have you considered one of your most important house features — your roof?
Whether you're redecorating, adding space or repurposing an existing room, it's important to make your roof a key consideration. This is an essential yet often overlooked feature of your home. Failing to do so can have serious and long-term effects.
In this blog we look at what can happen when the roof isn't considered in renovations and why it's important to choose a reputable roofing company to carry out your roofing work.
Want to find out more about protecting your roof as part of your next renovation project? Check out our eBook — to re-roof or not to re-roof.



Why your roof matters
In any renovation project your roof is an important consideration. Undertaking a project at the expense of your roof can have less than ideal consequences which can result in costly and potentially long-term effects for the home owner.
Let's look at some common room renovations and what can happen when you don't consider your roof.
Bathroom
After months of work, a young couple are proud to show off their newly renovated bathroom featuring new ceramic tiles, modern fittings and even a claw foot bath.
However, while showing the results of their hard work, their friends notice water running down their new bathroom wall. The couple didn't consider how the changes would affect the roof which has resulted in a leak, causing ongoing damage to their newly painted walls.


Bedroom

A new home owner has been every spare evening and weekend working on his latest DIY project — a new guest bedroom.
He's showing a friend the new room when the friend points out he can hear a dripping sound coming from the roof. The owner knows about the leak but doesn't think it's a big issue. What he doesn't know is the dripping water is running down the inside of his new wall, affecting the timber and paint.

Kitchen
After months of meticulous planning, choosing fittings and appliances and living with a construction site, a couple can finally enjoy their newly renovated kitchen.
Their roof wasn't included as part of the work because they didn't think this was necessary. Just as they're about to reveal their new modern kitchen to friends however, the roof crashes in…


Lounge
As one of the most used rooms of the house, the lounge is a popular renovation project. After extending their lounge, a family have bought new furniture and expensive features to enjoy in their space.
A visiting friend is impressed with the upgraded room, but notices something out of place on the floor. The homeowner confirms it's a towel — to catch drops of water from the roof that's started leaking.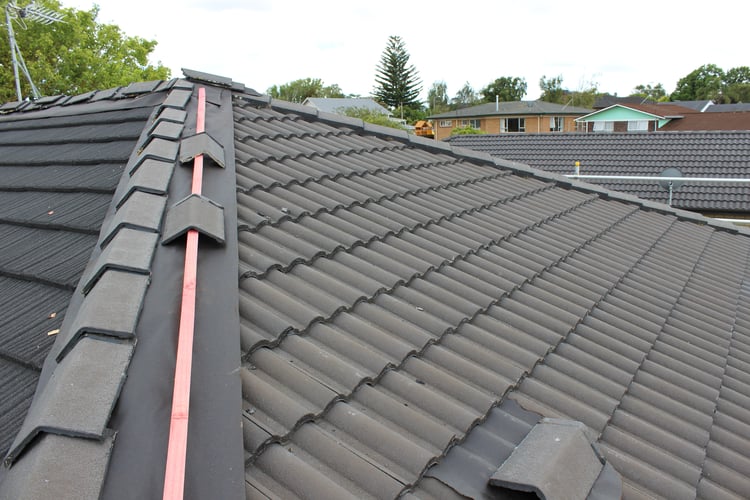 Choosing the right roofing company
From these examples it's easy to see why you need to start at the top and make your roof a consideration in every renovation project.
When choosing a roofing company, make sure you do your research and choose a reputable company like Metrotile Roofing Systems. With an impressive 50-year warranty, they make re-roofing a breeze, which gives you peace of mind.
Metrotile Roofing Systems combines high-quality products and experience to bring customers the right roofing solution for any project:
Our products are designed and made in NZ from Zincalume steel to resist even the harshest weather conditions.
We cater to heritage and modern
Our roof systems have superior durability and a visually stunning
To find out more about protecting your roof as part of your next renovation project, download our eBook — to re-roof or not to re-roof.