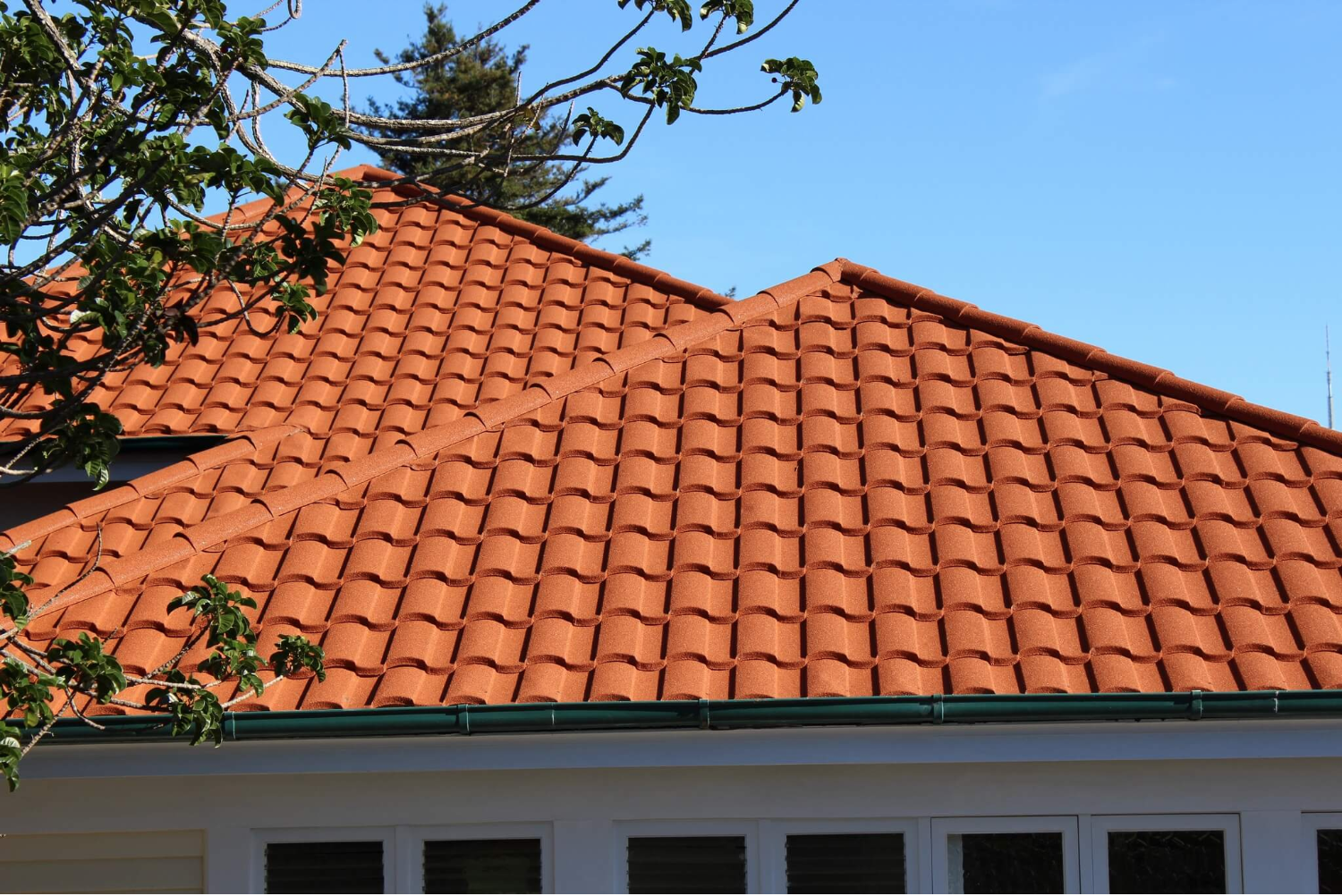 For an architect who's passionate about their work, and works hard to create stunning aesthetics, it's dispiriting to have clients reject designs. Not to mention, it's also time-consuming to go back to the drawing board.
When it comes to a roof, you're not considering a look that lasts a single year... the best roof should be functional and aesthetically pleasing for decades. Metrotile offers a wide tile range to suit a building of any architectural style, and enough variety in colour and finish to suit any taste.
In this blog, we're taking inspiration from the Pantone Color Institute and the Pantone Color of the Year 2019 - Living Coral. Although you can't redesign a roof every year, understanding and appreciating trends can help you communicate with your clients and build a solid reputation as an architect.
Living Coral
The Pantone Color of the Year is the result of the year's work developing colour charts for clients and forecasting consumer trends. These insights help marketing, advertising and product teams to be sure that they're fresh and current in their colour choices.
The 2019 colour is Living Coral. As the name suggests, this choice is a commentary on the environment and on climate change. This colour represents the beauty of a coral reef, clusters of organisms that are vibrant during life. It's a reminder that the beauty of the natural world calls for appreciation, but it requires protection from the harm we do. Climate change is destroying the world's coral reefs at terrifying speed.
To confront that, Living Coral carries undertones of gold, a warm, enlivening colour that provides comfort and encourages us to be light-hearted. It's a reminder that we are not powerless, but can impact the world in positive ways.
Colours are hugely symbolic and emotive. Each of us is drawn to particular colours and combinations. When you're working on a design, reduce the change of design rejection and narrow the options by discussing the latest colour trends with your client.
Metrotile's range
Whatever the trend or design aesthetic, Metrotile has a tile to suit. In this article, we'll talk about 3 of the 10 options.
Metrotile Roman & Metrotile Antica
For the distinctive elegance of the Mediterranean, choose the Roman or Antica. These tiles have the authentic appearance of the traditional clay tiles so favoured in the Mediterranean, without the weight and cost. Expect a refined appearance in colours reminiscent of the region.
The Roman has a distinctive shape with a pronounced profile, making it unique among stone-coated steel tiles.
The Antica textured has an S-tile shape, offering strength and grace together, for a lifetime of elegance.
Metrotile Tudor
For a European style that recalls a bygone age, choose the Tudor. Available in an elegant, textured-finish tile, it's well suited to either traditional or modern homes.
Each of the 10 Metrotile options has a distinctive style and range of colours to choose from, so you can find something to suit you and your client.
Longevity
While trends like the Pantone Color of the Year, change regularly, a roof should last for decades. Choose Metrotile for a long-lived roof that's built from the purest raw ingredients and clever technologies.
The base steel for the tiles is unusually pure and unique in the world, produced from ironsand from rock breakdown 2.5 million years ago, off the Taranaki coast. New Zealand Steel combines it with Zincalume technology. This gives better durability than galvanized steel, as it combines zinc and aluminium for superior corrosion resistance.
To this, we add natural New Zealand stone granules as the foundation of our colours. From four main stone variants, we create more than 20 roof colours. Formed over millions of years, these granules are used on our textured roofs. They'll retain their pigment and colouration for centuries.
Summary
While you're not going to design a roof that'll be out of fashion next year, you can draw inspiration from colour trends. You can also use them to prompt conversations with your clients. If you'd like a quote that you can present to your client, click here.