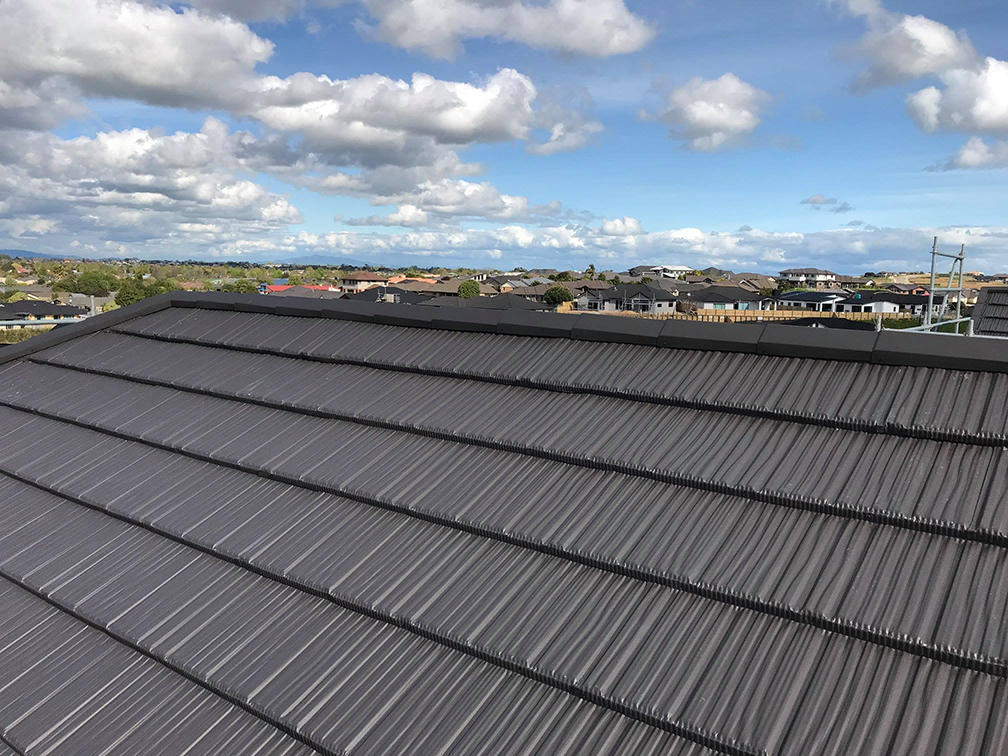 They say there's no better place than Wellington on a good day, but it seems that Wellington homeowners are choosing roof colours to match the gloom. There's now an over-abundance of grey, charcoal and blue-grey roofs across Wellington, as architect Roger Walker observed.
Muted winter tones can look stylish, but when it's overdone, the appeal is lost. Make sure you're making different decisions this winter, choosing colours that don't fade into the background.
Why be the same?
For Walker, there's a clear connection between the rise of houses as assets, rather than homes, and choices of roof colour. These days, Kiwis aren't building character-filled homes as often. Instead, there's an increasing trend for 'house and land' packages, which offer little personality.
There's also a perception that bland, 'safe' options are easier to sell. This makes homeowners less confident in standing apart from their neighbours. Walker describes this with concern: "There's a sort of joylessness to those colours. It worries me as an architect. It's all part of the removal of colour from our lives."
Why be the same? Instead be fearless, with 2019's bold colour trends. Dark on dark creates intensity. Shades of charcoal, black, or dark blues, greens and reds are combined with accent colours with striking results. Alternatively, choose classic colours with a twist. Neutral, comforting greys and blues are in, as are white exteriors with black trim.
Colour in 2019
The homes you design are expressions of your personal aesthetic, as much as they're an expression of the homeowner's dreams. This can be a hard balance, so here are the current roofing trends for some inspiration. This year, nature has been drawn upon for inspiration.
Blues and dark greys continue to occupy the consciousness. Choose a shade of blue that evokes peace and tranquillity. Dark grey is always elegant, and paired with a contrasting colour, adds some drama. If you need a change, choose warm neutrals instead. They match well with the bolder colours, including dark greys or blues. When it comes to roof colours, remember too that light roofs are reflective and dark roofs are more absorbent of heat.
Check out the dulux colour forecast for 2019:
Nature, with all its faults and flaws, is embraced. Think contrasts, with shades of soft green and gentle pinks to provide relief.

Disconnect from work and distractions and check in with yourself. Modern colours cleanly break with the past. Choose gold or shades of blush for luxury, combined with cooling mauves and charming grey-greens.

We can't escape the past, so embrace it. Draw classics into the modern world and create contrasts that entrance the eye. Pale pinks and soft mauves feature, combined with lilac or bold contrasts of green, blue and red.

You know who you are. Choose bold statements of individuality and bursts of youthful optimism. Think uplifting, rich earthy hues paired with warming neutrals.
Metrotile's range of colours
A roof draws the eye, especially when it's a point of difference in a sea of same-same. Choose colour for a roof to make a house into a home. Show you're confident in colour and ready to make a statement.

Whether you're drawing on 2019 colour trends for inspiration, or you've got a fixed architecture in mind, you'll find a match in the Metrotile range. With 10 tiles distinctive in profile and shape, and a variety of colours for each tile, there's a look to appeal to every taste.