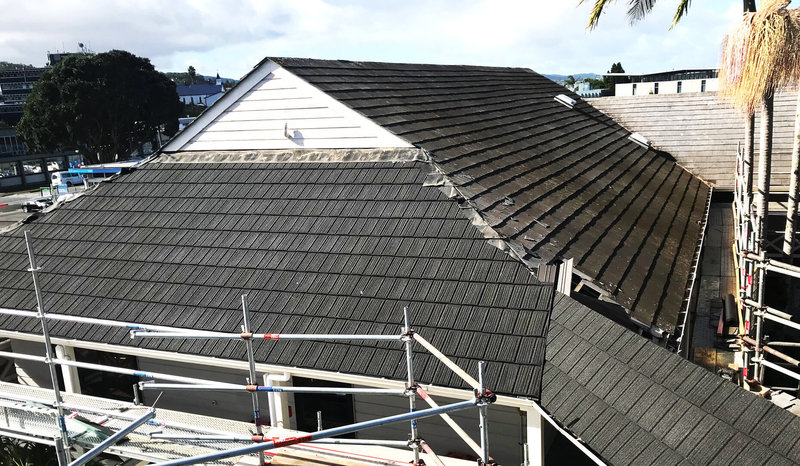 Needing a new roof may seem troublesome enough, but needing to re-roof during winter time is a whole other headache in itself. Your house is cold, damp, and mould is starting to spread. But with all the season's inclement weather, is it even possible to re-roof during the winter months?Yes, it is! In this blog, we talk about some common misconceptions about re-roofing in winter, and why they're not as big of a deal as you may think.
Misconceptions
Everybody thinks that you can't re-roof during wintertime. This mindset leads to many putting off the project until springtime or summer. Then, because roofers are in high-demand during the warmer months, homeowners have a tough time getting a roofing contractor before winter.
Additionally, many assume that the low winter temperatures can make it difficult for contractors to re-roof. That's because unpredictable weather can slow the installation process, increasing the risk of damage to the exposed house. Others have heard that adhesives or other roofing materials can become brittle during the lower temperatures, creating an unstable roof. However these are only valid reasons as to why you shouldn't re-roof with other products.
Metrotile's metal panels
Metrotile has you and your house covered, even in winter. That's because Metrotile's metal panels aren't susceptible to temperature fluctuations the way other roofing materials are. In fact, the metal tile profiles and roofing accessories are designed to interlock and overlap. This means they resist being lifted by the wind and they're better at keeping out the elements.
Metrotile roofs are engineered for New Zealand and are proven internationally to withstand extreme wind conditions – those in excess of 190 kph. Additionally, the metal panels are classified as "Class A" fire rated making them one of the safest roofs around, whatever the weather: fires, hail storms, hurricanes and earthquakes alike.
With an extra-long lifespan of 50 years or more, these roofs are the definition of low maintenance. Simply apply an approved roof wash to keep your roof clean of dirt and debri, mosses or mould and your roof will continue to perform brilliantly.
And don't worry about having to sacrifice form for function. Metrotile's metal panels are functional, but that's not the sum total of what they are. They come in an extensive range of styles, colours and profiles, so that you can choose a roof that'll keep you warm and dry for years – and that'll look good doing it.
Time of install
Another worry you might have about re-roofing in winter is time. How long does it take to remove and replace a roof, especially when the weather is unreliable?
Metrotile is known for products that are quick and easy to install. This is particularly true for metal roofs, which are lighter than traditional clay or concrete. Because they're light, metal roofs require less structural support and therefore less time, effort and cost to install.
The timeframe for a roof installation is usually around three to five days. Best of all, there's no need to move out while the work is done, meaning it really is possible to re-roof in winter.
When you work with Metrotile metal panels, you can absolutely re-roof in winter. By taking advantage of the quieter time, you have your pick of roofing contractors- so don't sit through a miserable winter with a leaky roof. Get your new roof installed in winter to be dry and cosy, ASAP.
So there you have it. You can re-roof in winter, and it should be easy to do so. Look to Metrotile's metal panels when you re-roof this winter.