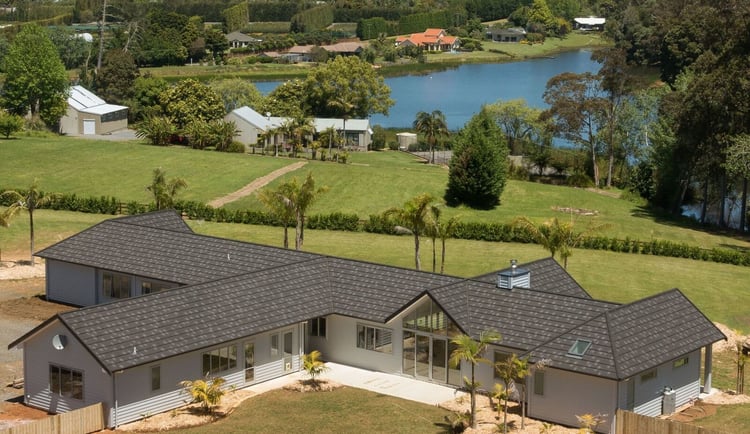 A recent BRANZ article by Research Analyst, Nick Brunsdon, highlighted the qualities that designers and builders look for when choosing from the ever-growing range of roof and wall cladding materials. Finding that although the look of the cladding is a top consideration, so is the immediate cost along with the costs over the cladding's lifetime.
In this blog, we take a look at Brunsdon's 'Cladding costs over a lifetime' article and the importance it has when making a roofing material choice.
Stay up-to-date on the latest in roofing on our blog.
Lifetime cost
From the article we see that BRANZ surveyed builders and designers of new houses to understand why they used the products that they do, and what makes them stand out.
The lifetime cost of a product came through strongly as a common reason for choosing a cladding material. The lifetime cost refers to how much the roof will cost over the roofs lifetime - not just the initial purchase and installation costs. Lifetime costs look at the cost that needs to go into preserving the cladding's appearance and weathertightness, over its lifetime.
Textured metal tiles come out on top
In the article Nick Brunsdon writes about all types of cladding.
He found that the roofing market "is dominated by sheet metal options, led by textured metal tiles, which provide both a low initial cost and a long, low-maintenance service life."
And sure, we might just be biased, but we're proud of our Metrotile metal tile panels and while this finding is very positive, with their huge range of benefits and great lifetime cost, we aren't surprised.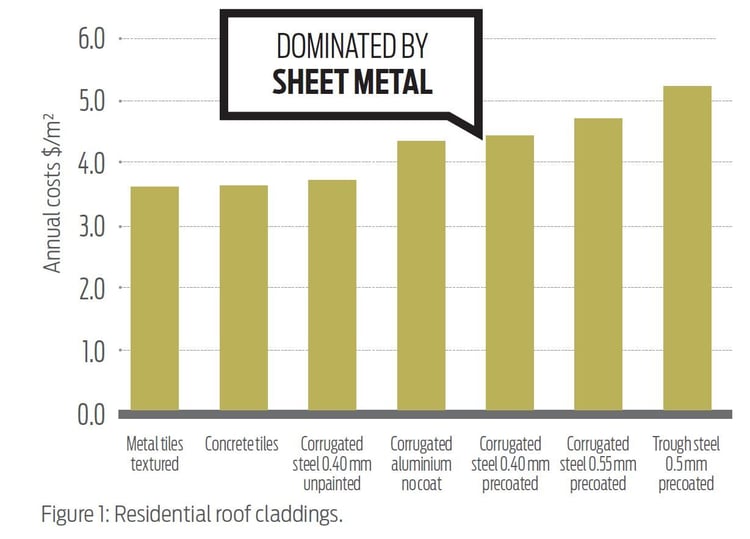 Cheapest isn't always the most popular
The BRANZ results show that the cheapest claddings are not always the most popular. For example, when it comes to wall cladding, weatherboard profiles are not the cheapest for initial or lifetime cost, but they are used the most. This shows just how important appearance and weathertightness is and why customers go for bevel-back weatherboards over rusticated.
From this well researched article we think it is safe to say that lifetime costs may not always be the ONLY important factor when choosing a roofing material, but it is ONE of the important elements to help you decide which product to use. We recognise this and have developed a roofing range that can do it all - have a low lifetime cost, look great AND be weathertight.
Superior quality and lifetime cost with Metrotile
When choosing Metrotile's metal panels, you can rest assured you're getting a product that will deliver exceptional performance for the lifetime of your roof.
As well as all of the features you expect with metal panels, we offer a number of benefits that keep the lifetime cost of a Metrotile roof low:
Low maintenance.
The colour of stone-coated metal panels are from natural stone so the colour won't fade and there's no need to re-coat. Pressed metal won't crack like concrete tiles and horizontal fixing won't come off like asphalt shingles or longrun roofing.



Lightweight but durable.
Metal panels are lighter than asphalt and concrete making them perfect for earthquake prone NZ. Metrotile's steel panels weigh roughly seven times less than concrete tiles, resulting in smaller inertia forces when your home is rocked by an earthquake. Our stone-coated pressed metal tiles are zincalume coated with stone chips, giving them exceptional durability and strength.


Longest lifespan.
Most new roof systems are designed to provide warranty for about 20 years. In comparison, the lifespan of metal tiles is more than double this length.


100% recyclable.
The main material of the Metrotile's product is steel, which is recycled with no loss of quality, and is recycled to a very high degree. These benefits have a huge impact on the overall sustainability of the roofing material in the building industry.


50-year warranty.
And if you decide to work with Metrotile metal panels, our 50-year warranty adds to your peace of mind.
When considering your next roofing project, choose a superior cladding product that has a low lifetime cost. The last thing you want is to have a roof that is costing you money to maintain and worry about. Metrotile's metal panels are affordable, durable and provide a striking aesthetic that will last you a lifetime.
Stay up-to-date on the latest in roofing on our blog.