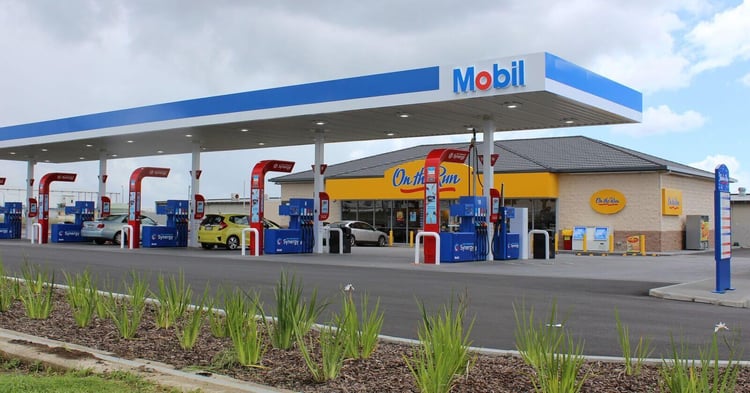 We want to shed some light on pressed metal roofing perceptions.
Maybe you've had a bad experience with decramastic tiles? Or maybe you haven't used metal panels on your roofing projects before? Metrotile pressed metal panels are designed and manufactured with the latest roofing technologies and materials on the market, and don't come with the issues that were associated with their predecessors.
We also want to break any perception out there that metal panels can only be used for traditional design aesthetics on residential projects. While Metrotile metal panels are ideal for residential roofing, they are also a perfect choice for your next commercial project. This is demonstrated by a recent commercial roofing project, where Metrotile metal panels were used for a large Mobil station in Central Auckland.
In this blog, we discuss this successful Mobil roofing project, why Metrotile was a great fit, and why you should consider using metal panels in your next commercial build.
Check out the video of the Mobil Station opening day here.
Previously, Mobil had used Metroile's products on a number of petrol stations, with fantastic results. In their latest commercial project, Metrotile completed a new roof for the Mobil Station on Ormiston Road in Auckland. The roofing installation was quick and fast, fitting in well with the aesthetic of the whole Mobil Station building. The job was completed on time, with no hassle.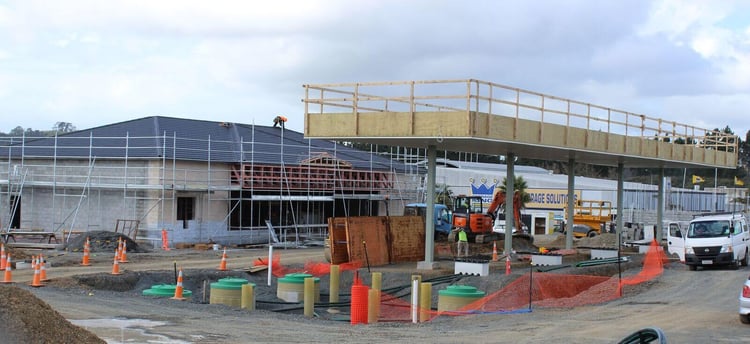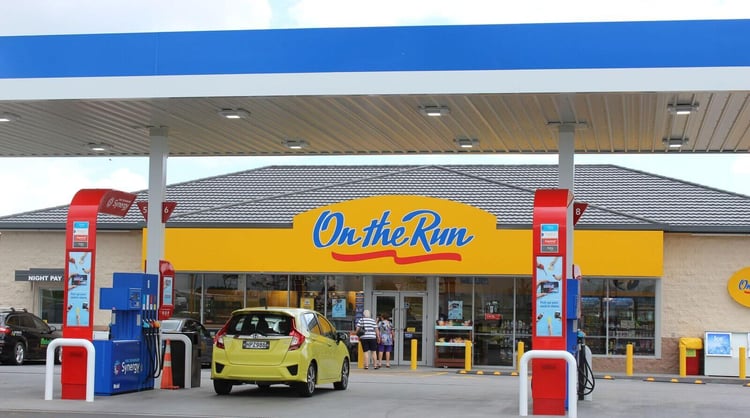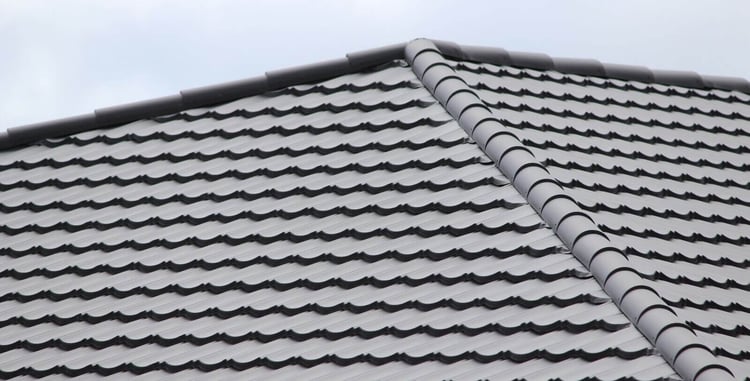 In the above photos you can see the evolution of this successful roofing project through to completion. The final result shows the impact of the new roof, creating a sleek, modern aesthetic for the whole building. Sharp, clean lines and sloping edges create added depth, enhancing the dimensions of the roofline.
Petroleum Solutions Limited (PSL) Project Manager, Graham Poskitt, who organised the project said he was very happy with the build and the metal tile roofing products provided.
Quantity Surveyor Emily Colbert from Cassidy Construction, who was also involved in the project, was equally impressed with the roof and the service they received. She said the team were on time and very easy to deal with, "love the work, very professional".
Why metal panels?
Metal roofing technology has changed dramatically since the days of decramastic tiles, which are outdated and no longer live up to the expectations of designers, roofing professionals and homeowners. By comparison, the superior technology and materials used in our stone-coated pressed metal tiles make roofs that are:
100% watertight
Well ventilated
Sustainable and energy efficient
Faster and more cost effective to install
Taking roofing technology into the future, with their lightweight, durable and fire resistant qualities, modern metal panels are being used by a growing number of customers. These tiles are not only suitable for residential but also commercial projects, making them a highly flexible product.

A highly durable roofing material, metal panels will not only last a lifetime, they also create a striking look that's sure to stand out. Metrotile roofs made by Ross Roof Group, manufactures a range of high-quality steel roofing tiles. Backed by a 50-year warranty, you'll have peace of mind that this product will provide a lifetime of value.

Metal panels are the future of roofing - bringing superior quality and a stylish aesthetic to any building. These products are ideal for residential and commercial use, as shown by the results from our recent Mobil station roofing project. With their stunning benefits, metal panels are the ideal choice for your next building design or building project.
Want to learn more about the benefits of metal roofing? Check out our interactive guide here.