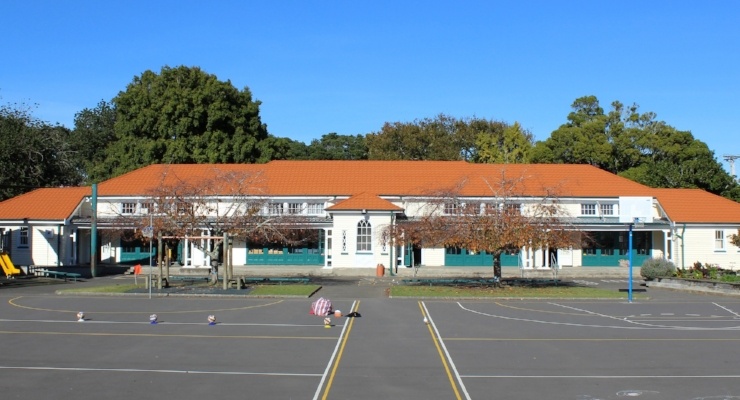 You don't have to compromise the heritage aesthetic of your building to get the benefits of a modern roof. There's a way to get the best of both worlds.
In this blog, we talk about a smart, attractive and reliable way of reroofing your commercial or heritage building.
Visit our website for more information on Antica, our tile profile that offers all the benefits of a modern tile with a heritage appearance.

A roofing solution in earthquake prone New Zealand
New Zealand's recent earthquakes highlight the structural vulnerability of some of the country's existing building stock. Many of those most at risk are also heritage buildings. In this case, it's wise to consider the benefits of using a bold new crop of modern roofing materials. It's possible to significantly reduce building loads (roof weight in this case) by replacing existing concrete tiles with lightweight metal roofing tiles.
So, a key consideration when reroofing a heritage or character building is balancing the need to retain the look and feel of the original structure, without compromising structural integrity or incurring high engineering costs with a solution that's too heavy.That's where Metrotile's Antica tile can be the answer. It's been developed specifically for this application, and features a striking, high profile clay tile finish, on a lightweight metal substrate. It's so impressive that Ross Roof Group is backing the product with a 50-year weathertight warranty.
When you are weighing up the monetary cost of a reroof also keep in mind the safety costs. If structural repairs or seismic strengthening risks aren't addressed they can bring real compliance and safety issues, especially when we're talking about an integral structural element like a roof.
A lightweight, except when it comes to strength
Weighing less than 7kg per square metre, this type of lightweight roofing system can offer significant cost savings during construction. Another benefit is the ability to install Antica tiles on traditional metal tile battens, or without battens, fixed onto a ply substrate. The batten-less system's high performance under even extreme weather conditions is another key advantage in New Zealand's changeable climate.
Lightweight Antica steel tiles can be applied to a wide range of heritage and character building reroofing projects, whether they be schools, dated concrete low rise structures like retirement villages or church buildings. They're an excellent option where there's a need for seismic strengthening to higher levels of New Building Standard, while keeping the look of the original.
An 'old school' use for a modern roof
Antica's lightweight durability has already proven itself recently, as it was incorporated into a large roofing project at Parnell School in Auckland. The reroof is the first stage of a larger programme of works of seismic strengthening of older school buildings. In this case the project saw a heavy concrete roof replaced with a lightweight Antica tile. The 'Clay' colourway was specified to retain the schools' original aesthetic.
To find out more about the beauty and modern benefits of Antica, click here.