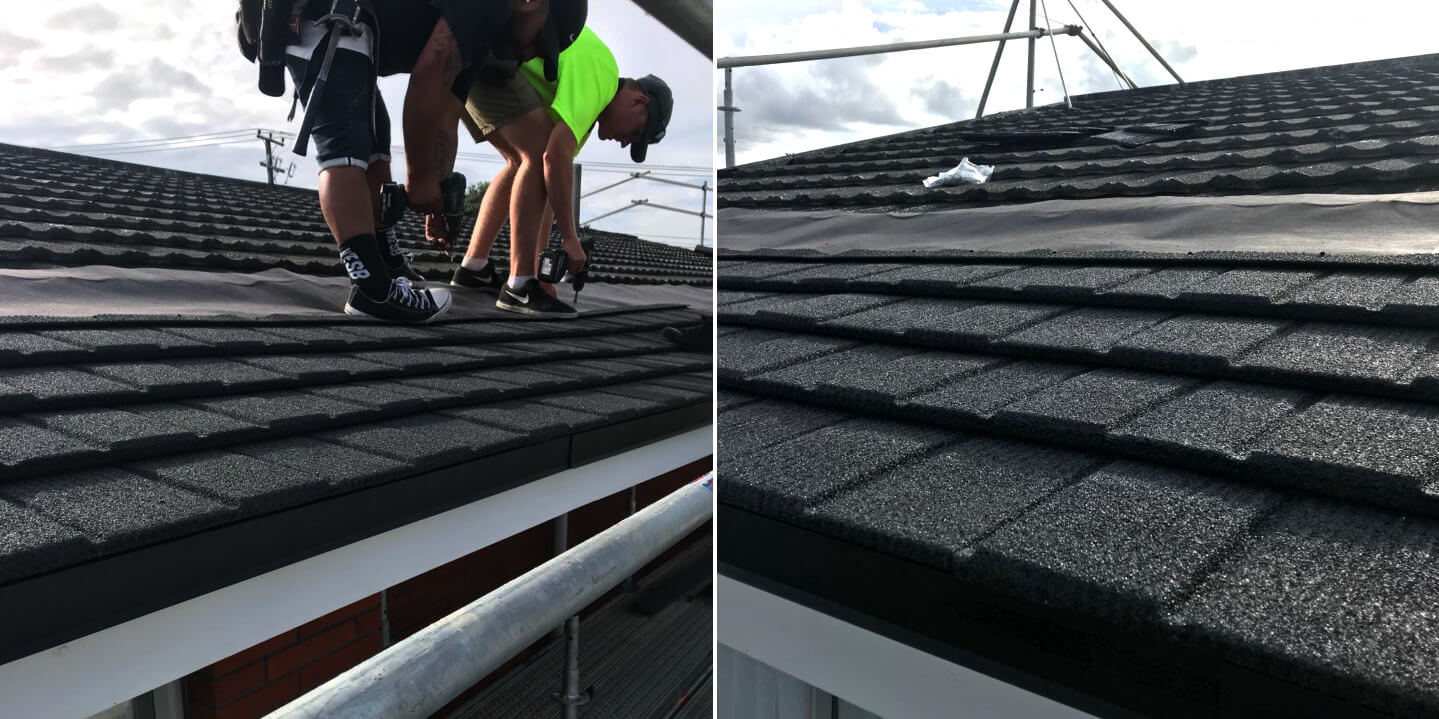 It's well known that many New Zealand houses aren't up to international living standards. Unsurprisingly, an old shabby roof doesn't help your property's value, or your health. With the climatic events that New Zealand is known for, you don't want a leaking and potentially unsafe roof.
If you're worried about the expense and time involved with re-roofing your home, read on. In this blog, we'll talk about 5 key factors you should consider before re-roofing: style, performance, sustainability, warranty and cost.
Wondering whether re-roofing is right for your home? Check out our guide, "To re-roof or not to re-roof?" here.
Design and Style
A new roof can dramatically change the look (and value) of a home. There are so many places to get inspiration: other houses in your neighbourhood, architectural magazines, or online roofing galleries. Metrotile has a huge range of styles to choose from- check out our products here.
Not all roofs are equal. The angle and shape, or 'pitch' of a roof dictates which materials are suitable for use. The framing strength that is required also impacts this choice, so make sure you do your research. A designer or architect can advise you on appropriate materials.
If you have an existing metal or concrete roof, seek a licensed (LBP) roofer to give you a free consultation. They can recommend different roof materials for replacement.
Performance
Each type of roofing material has a set of properties that affect performance. Before you decide, compare the performance factors of a roofing material against your design requirements. For example, some roofing materials may not be fire resistant. Others won't be suitable for Very High Wind Zones (VHWZ) in coastal areas.
You must be able to trust your roof, even in adverse conditions. That's why Metrotile roofs are engineered for New Zealand conditions. They've been proven around the world to withstand extreme winds – winds in excess of 190kph. Furthermore, the steel roof tiles hold "Class A" fire rating.
Sustainability
Also factor in sustainability. Perhaps you'd prefer an eco-friendly roof with a low carbon footprint. Perhaps your roof will be constructed from recycled materials. Will it be recyclable itself, in time?
At Metrotile we take environmental responsibility. We care about doing the right thing for New Zealand and the world, long-term.
Warranty
A roof is an investment and you want quality assurance. Most new roofs on the market are given a warranty of 20 years or so. Some warranties are more comprehensive and longer lasting.
A Metrotile roof can have an over 50-year pro-rata warranty. That shows you how completely we believe in our products and how well Metrotile roofs perform.
Cost
There are different factors that affect the final cost of a new or repaired roof. For example, a simple gable roof will cost less than a more complicated hip roof. Similarly, a traditional clay tile or concrete roof will need more structural support than a metal roof, so the metal roof doesn't include those costs.
If you're concerned about the safety or appearance of your roof, consider the factors above. A new roof doesn't have to cost the earth, but it can make a marked improvement to your health and happiness at home.
Wondering whether re-roofing is right for your home? Check out our guide, "To re-roof or not to re-roof?" here.